1 of 2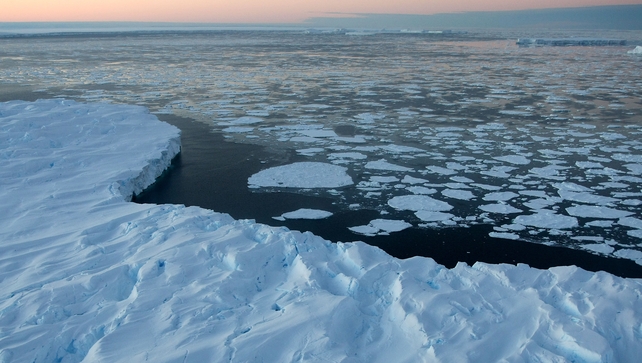 Ban Ki-Moon said he expects leaders to put forward their country's vision to help reduce the rate of the earth's rising temperature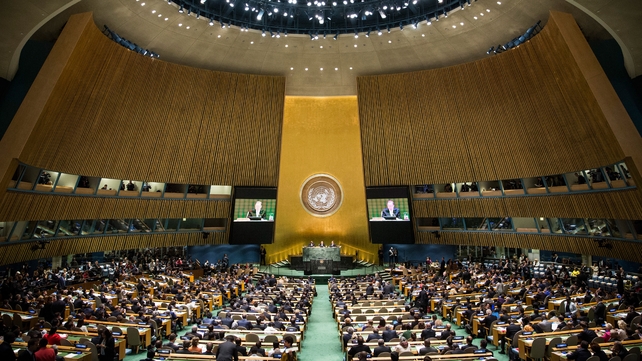 Over 120 world leaders are attending the event
A special one-day global climate summit featuring 120 world leaders is taking place at the United Nations in New York.
UN Secretary-General Ban Ki-Moon has challenged the world's leaders to outline their plans to combat climate change.
Today's special summit is the first time in five years that world leaders have gathered to address climate change.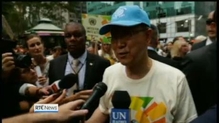 Leaders from business and civil society have been invited to join with the heads of state in an attempt to make some commitments to action by the end of the day.
Each of the 120 world leaders, including Taoiseach Enda Kenny, has been given four minutes to address the summit.
Mr Ban has said he expects them to put forward their country's vision to help reduce the rate of the earth's rising temperature.
France in $ 1bn pledge to climate fund
French President Francois Hollande announced that France will contribute $ 1bn to a near-empty global fund to help poor countries adapt to the effects of climate change as he addressed the summit.
The €750m contribution will be distributed over four years, from 2015 to 2018.
Separately, South Korean President Park Geun-hye pledged to contribute up to $ 100m to help the UN curb climate change.
The contribution includes $ 50m that South Korea is currently paying to the fund.
The secretariat of the Green Climate Fund, as it is known, is based just outside of the South Korean capital Seoul.
Mr Ban had said he wanted the world leaders to make "bold pledges" at the summit but few developed countries have offered funds.
German Chancellor Angela Merkel had been the only leader to make a large contribution, pledging $ 1bn over four years in July to the fund.
UN Messenger of Peace and Hollywood actor Leonardo DiCaprio today urged leaders to stop treating global warming as "fiction."
He argued that climate change was a reality, pointing to "undeniable" extreme weather events as evidence of the impact of global warming.
The actor called for setting a price on carbon emissions and eliminating government subsidies for oil, coal and gas.
"This is the most urgent of times and the most urgent of messages. Leaders of the world, I pretend for a living, but you do not," he said.
"Now it is your turn, the time to answer humankind's greatest challenge is now. We beg of you to face it with courage and honesty."
The summit will also hear from former US vice president Al Gore and Mary Robinson, UN Special Envoy for Climate Change.
It will also hear from US President Barack Obama and British Prime Minister David Cameron.
However, the leaders of some of the biggest industrial nations will not be in attendance, Russia, China and India will send representatives instead.

RTÉ News – News Headlines