Monday 09 June 2014 19.05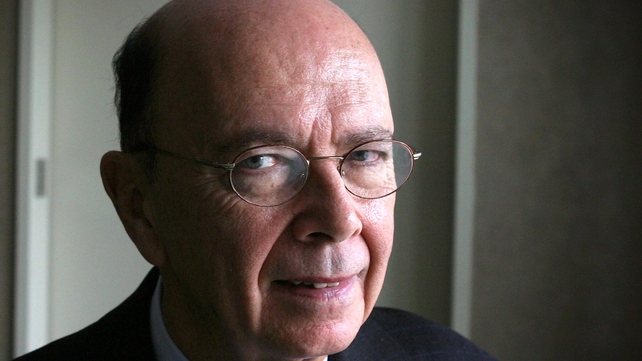 Wilbur Ross currently holds 5.54% of Bank of Ireland's shares
US investor Wilbur Ross is to sell his entire holding of around 1.8 billion shares in the Bank of Ireland, Deutsche Bank has said.
Two sources familiar with the matter said the sale would be priced at between 26c and 27.5c per share.
Deutsche Bank is acting as sole book-runner on the placement, which one of the sources said comes at a discount of between 3.2-8.5% to today's closing share price.
Wilbur Ross currently holds 5.54% of the bank's shares.
He was one of a number of international investors to buy into the bank in 2011, initially taking a 9.1% stake when the share price stood at around 10c
He reduced that holding in March, when shares in the bank were in the mid-30c range.
TOP STORIES

RTÉ News – Business Headlines