Wednesday 12 March 2014 08.18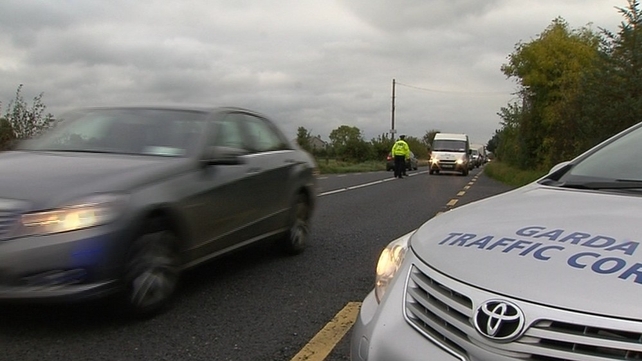 Garda Inspectorate Report will deal with issues surrounding penalty points
Fianna Fáil Justice spokesman Niall Collins has welcomed the apparent vindication of the Garda whistleblowers in the Garda Inspectorate Report to be published today.
However, he criticised the fact that selected sections of the report had been leaked ahead of its presentation to Cabinet.
Speaking on RTÉ's Morning Ireland, Mr Collins said it brings back to centre stage why Minister for Justice Alan Shatter chose to undermine Sergeant Maurice McCabe in the Dáil.
He said he would renew his call on the minister to come into the Dáil and seek to correct the record and apologise to Sgt McCabe.
In relation to the inspectorate report, Mr Collins said he would have to "hold his council" until he saw the report in full and could comment on it fully.
Until then, he said, everyone was operating in the dark.
The Garda Inspectorate Report recommends that the power to cancel all penalty points be removed from divisional garda officers and transferred to the Fixed Charge Processing Office.
The report also identified issues with the Garda's audit and record systems and with penalty points being cancelled for members of the Garda.
Last night, Mr Shatter said that what the Inspectorate and the O'Mahony reports show are major administrative dysfunction and a failure of management oversight.
The Garda Inspectorate spent eight months investigating how the penalty points system works in practice and how it could be improved.
Similar to an investigation by Assistant Commissioner John O'Mahony, it highlights incidents where detailed records were not maintained and clearly laid out procedures were not followed, where for example tickets were cancelled by superintendents outside their own garda districts.
A spokesman for Garda Commissioner Martin Callinan said this morning that "over the three year period covered by John O'Mahoney's report, 95.4% of penalty points were found not to have any problem, but John O'Mahoney did identify and highlight a number of deficiencies and these were acted on immediately."
TOP STORIES

RTÉ News – News Headlines