Published January 23, 2014
FoxNews.com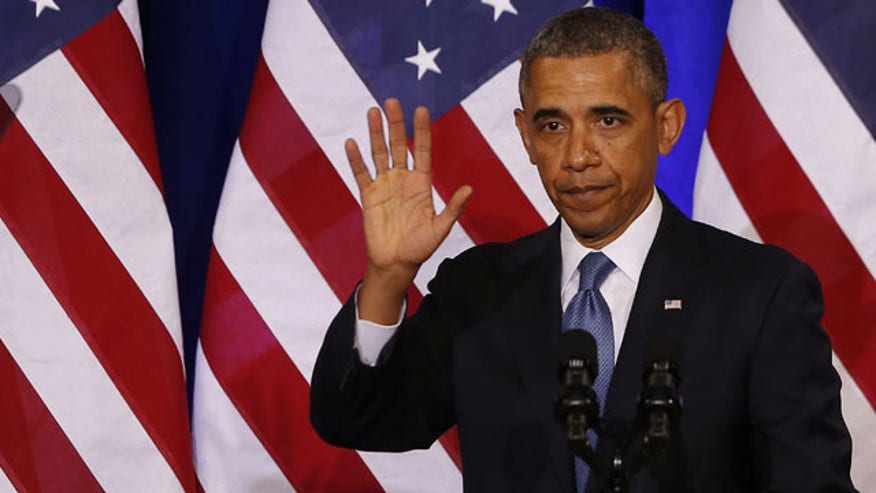 An independent federal review board has said that the National Security Agency's phone data collection program is illegal and should be immediately shut down. 
The Privacy and Civil Liberties Oversight Board (PCLOB) was scheduled to release its full report on the NSA program Thursday. Copies of the report were first obtained by The New York Times and The Washington Post. 
In their report, the board, created by Congress in 2007, says the program "lacks a viable legal foundation under Section 215 [of the Patriot Act], implicates constitutional concerns under the First and Fourth Amendments, raises serious threats to privacy and civil liberties as a policy matter, and has shown only limited value … As a result, the board recommends that the government end the program."
The report rejected claims that the program was necessary to cover up a gap in intelligence arising from a failure to detect Al Qaeda members in the United States prior to the September 11, 2001 terror attacks. U.S. officials had claimed that the phone data collection program would have made clear that terrorist Khalid al-Mihdhar was calling a safehouse in Yemen from a San Diego address.
"The failure to identify Mihdhar's presence in the United States stemmed primarily from a lack of information sharing among federal agencies, not of a lack of surveillance capabilities," the report said. "This was a failure to connect the dots, not a failure to connect enough dots."
The board's recommendations go well beyond the reforms ordered by President Obama in a major speech last Friday, in which he said that the phone records database would no longer be held by the NSA. Obama also tightened restrictions on gathering and accessing phone data, but did not recommend the program's end. 
The New York Times reported that only three members of the five-member board approved of the report's ultimate prescription to stop the surveillance, there was unanimous approval of 10 other recommendations, including deleting raw phone records after holding them for three years instead of five. The paper reported that those in favor of halting the program wanted the changes made as part of a brief winding-down period, while the two opposed wanted to make the changes part of the ongoing program. 
The three board members who voted in favor of the program's cessation are chairman David Medine, a Federal Trade Commission official under former President Bill Clinton; James Dempsey, vice president for public policy at the non-profit Center for Democracy & Technology; and retired U.S. Court of Appeals Judge Patricia Wald. The two who opposed are Rachel Brand and Elisebeth Collins Cook, former Justice Department lawyers during the administration of President George W. Bush. 
Click for more from The New York Times

Top Stories – Google News