Friday 21 March 2014 10.26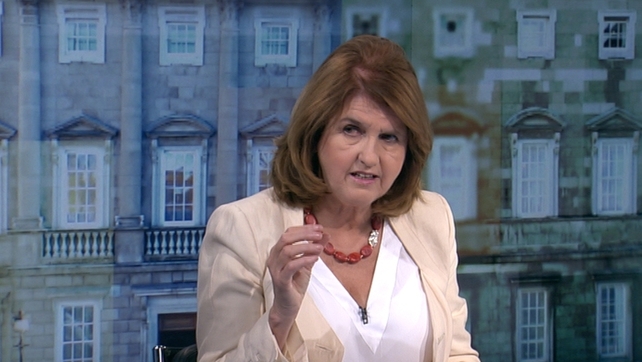 Joan Burton said it would be helpful if Commissioner Callinan withdrew his remarks
A second Government minister has called on Garda Commissioner Martin Callinan to withdraw his remark describing the behaviour of garda whistleblowers as "disgusting".
The call from Minister for Social Protection Joan Burton follows a similar one made yesterday by Minister for Transport Leo Varadkar.
Speaking to the Irish Times in Washington, Ms Burton said she believed it would be helpful if the remarks were withdrawn.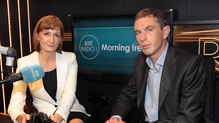 She also said there was strong merit in looking again at the idea of having an independent police authority, as such a body had worked well in other jurisdictions such as Northern Ireland.
Speaking at a road safety conference yesterday, Mr Varadkar thanked the garda whistleblowers for their actions in bringing the penalty points controversy to light.
He called on Commissioner Callinan to withdraw remarks he made before the Public Accounts Committee, in which he described the behaviour of the whistleblowers as disgusting.
Labour TD and PAC member Robert Dowds has said he agreed with calls by both ministers for Commissioner Callinan to withdraw his comments.
In a statement, Commissioner Callinan said he had been referring to the way sensitive data was accessed – and not about the character of either of the whistleblowers, Sergeant Maurice McCabe or John Wilson.
Speaking on RTÉ's Morning Ireland, Mr Dowd said he believed the commissioner should have gone further in his statement.
He said if we want Ireland to be a changed country we have to recognise that whistleblowers play a very important role in that.
Mr Dowd said the broad thrust of Sgt McCabe's action as a whistleblower was very valuable and he deserved thanks for that.
Fine Gael TD and PAC member John Deasy also supported Mr Varadkar's comments on the issue, saying he thought the minister was "right" to say what he did.
TOP STORIES

RTÉ News – News Headlines