Tuesday 01 April 2014 23.15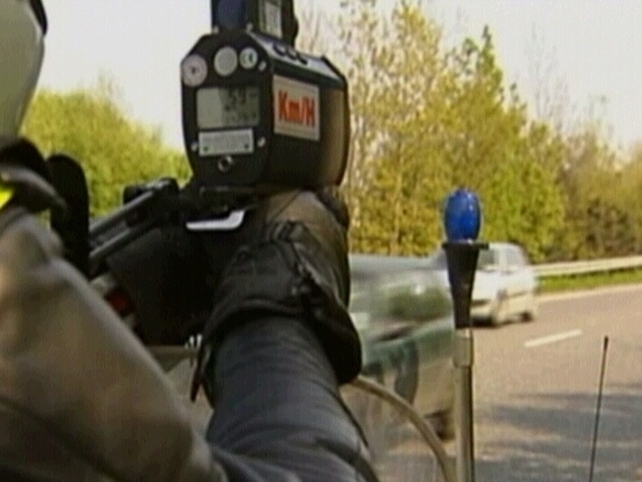 The whistleblower warned GoSafe that he had been unable to set up his detection equipment properly
The Minister for Justice Alan Shatter has ordered a report into Ireland's privately run speed detection operation, following allegations that motorists have been wrongly fined for speeding offences.
In a report on RTÉ's Prime Time tonight, a whistleblower revealed that a number of motorists were wrongly fined, after he warned management that he had been unable to set up his detection equipment properly.
The former GoSafe employee said he only discovered that the infringements had been processed when he was called to appear as a witness in a speeding case against one of the motorists detected in the flawed sessions.
He said he asked that all the motorists affected be contacted and offered redress, but he was told only a small number of Fixed Charge Notices were issued from those sessions and that these would stand.
GoSafe told Prime Time it was precluded from commenting on the issues raised under the terms of its contract, and referred all questions to An Garda Síochána. 
In a statement, a spokesperson for An Garda Síochána said GoSafe had given it a full report of this incident.
It confirmed that over 30 motorists had not received fixed charge notices as a result of the sessions.
It stated that this could happen "for a variety of reasons, for example, the registration plate may not be readable, or the vehicle may be registered in another jurisdiction."
According to the statement, it did not refund fines or erase the points from the drivers that were fined in this case "as the setup issue would have resulted in a maximum deviation of  2 km/h, and the detected speeds, taking into account this deviation, were above the limit."
However, the whistleblower told Prime Time that there is no way of knowing just how far off his radar camera was on the day.
The Prime Time report included a number of internal company emails and a second operator's notebook, which revealed that that there were ongoing issues with set-up equipment in at least one GoSafe depot in 2012, which might have affected speed detections.
It is not clear how many, if any, other speeding offences were wrongly processed.
The GoSafe consortium, led by Listowel-based businessman Xavier McAuliffe, won a five year contact to run the nationwide speed detection system in 2009.
It began operations in November 2010.
Judges criticise handling of GoSafe prosecutions
In recent weeks District Court Judge Patrick Durcan has heavily criticised the handling of GoSafe prosecutions in his court, saying they were so 'badly and appallingly' put together.
"One after one, their prosecutions seem to fall for one bad reason after another," he told Kilrush District Court.
Judge Mary Devins has also struck out or adjourned cases which rely on GoSafe operators for prosecutions.
GoSafe was initially contracted to provide 6,000 enforcement hours a month.
This was increased to 6,725 hours a month last year.
The contract costs the state about €1.4 million a month.
Sinn Féin and Independent TDs raised these allegations in parliamentary questions to Minister Shatter in January, February and June of last year.
Minister Shatter responded that An Garda Síochána is satisfied with the service provided by GoSafe.
Following further parliamentary questions from Fianna Fáil Justice Spokesman Niall Collins in July and November of last year, Minister Shatter said that he had asked the garda commissioner for a report into the allegations.
The Department of Justice told Prime Time last night: "Following examination of the report, further information was sought to enable the Minister to respond fully to Deputy Collins.
"In addition at the request of the Minister further information from An Garda Síochána was sought in relation to certain media reports arising from court proceedings. These matters continue to be pursued with the new garda commissioner."
TOP STORIES

RTÉ News – News Headlines