Monday 24 February 2014 13.18
1 of 2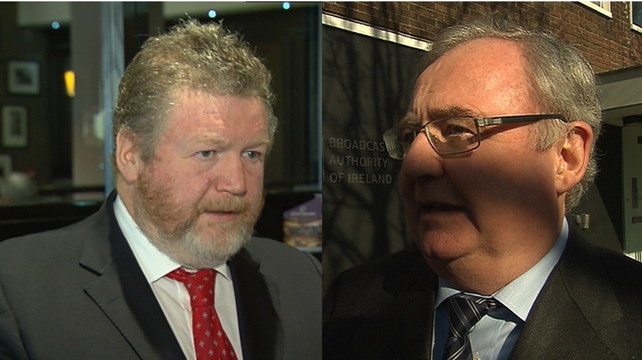 Ministers James Reilly and Pat Rabbitte expressed full confidence in Justice Minister Alan Shatter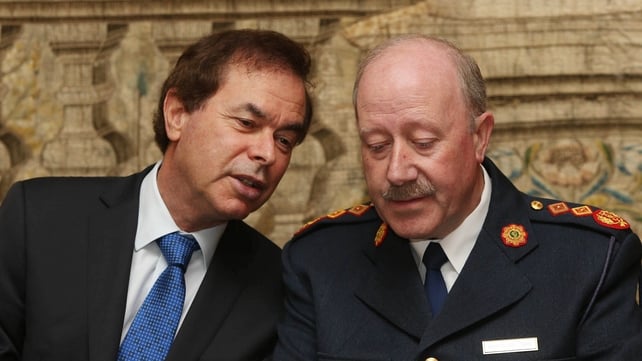 There have been calls for Minister Shatter to resign following controversy surrounding the Garda
Two senior Cabinet colleagues of Minister for Justice Alan Shatter have said he retains their full confidence.
Mr Shatter has been under pressure following the alleged bugging of the Garda Síochána Ombudsman Commission and the recent penalty points controversy.
Minister for Health James Reilly said Mr Shatter is one of the hardest working ministers and has been prodigious in the amount of legislation he has produced.
Mr Reilly said Mr Shatter is an individual bent on reform of his profession, as he has been in health.
Asked about whether there should be an independent inquiry or whether whistleblower Sergeant Maurice McCabe was owed an apology, Mr Reilly said there is a review in the Department of Justice and it would be premature to pre-empt it.
Elsewhere, Minister for Communications Pat Rabbitte said Mr Shatter is one of the best justice ministers he has seen in the last three decades.
He said added that Minister Shatter is "a reforming minister" and is "particularly diligent and attentive".
Mr Rabbitte said he was not in a position to draw conclusions on recent allegations and on whether Mr Shatter should apologise to Sgt McCabe.
Minister Rabbitte said he is expecting Mr Shatter to report to Cabinet tomorrow.
When asked if he was satisfied to wait until then, Minister Rabbitte said some of the allegations are "a number of years old" and waiting another day is not going to make any difference.
He said we need the right outcome, not a speedy outcome.
Opposition increase pressure on minister
Sinn Féin's Padraig MacLochlainn confirmed he had spoken to a new garda whistleblower.
The party's justice spokesperson said he is awaiting documentation from the female garda, which will be forwarded to the Taoiseach.
Fianna Fáil leader Micheál Martin said the publication of the Garda Inspectorate report on the penalty points investigation led by the Assistant Garda Commissioner would shed light on the entire approach to the saga and any failings that inquiry may have had.
Mr Martin said the Road Safety Authority wrote to Minister for Transport Leo Varadkar identifying failings of that inquiry at the time and it said the chief failing was the failure to interview Sgt Maurice McCabe.
Mr Martin was speaking on RTÉ's Today with Seán O'Rourke.
Read Mícheál Lehane's blog on the challenges facing Alan Shatter
TOP STORIES

RTÉ News – News Headlines