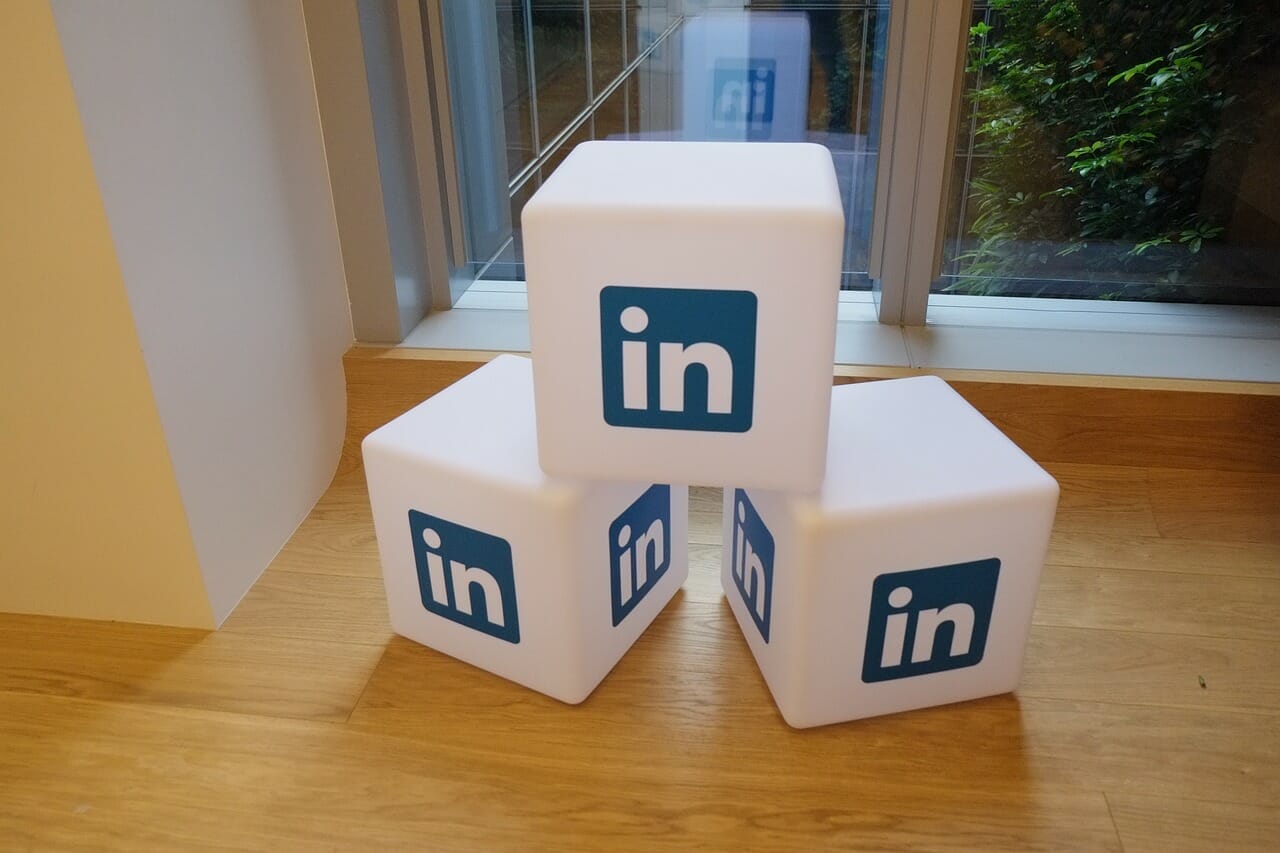 It wasn't planned, wasn't anticipated, wasn't even a goal and I wasn't interested in the topic. Still, for some reason, my LinkedIn posts got 3 million views since the beginning of the pandemic in early March 2020. As I post something 3-4 times per week, getting so many views is not impossible when your posts get a couple of times per month 40-50K and on average 7/8K. In my next article, I will reveal how and why we got to this number.
What really interests me is what happens after your "successful" posts. I have noticed that – on average – you get 1 person out of 80/100 that "react" e.g. thumb up, 1 person out of 1000 that write a comment, 1 out of 2000 re-share what you have posted and 1 out of 3000 who contacts you directly. So here's what I have learned from engaging with many people …it is like a movie with many characters with well-defined roles.
1- Kind Souls: People who express their gratitude by sharing why that specific post was relevant and impactful for them personally. Some shared their personal stories by entrusting me with personal elements of their life, sometimes happy sometimes less so. I recall a woman who lost her child in a car accident sharing her terrible pain and how that specific post and article I have written about inner healing made her cry. She had me crying too.
Another woman went for the divorce hearing with her lawyer and she took my book with her as "it gives me the courage to be positive". Quite simply I love these guys. They relate with you on an emotional basis as what you write resonates with them, in their heart and souls. They are in mine too.
2. Connectors: I love these guys too as they wish to connect based on a deep professional affiliation. By reading my posts and articles they probably thought the same and maybe I was able to articulate something that was already there, yet not fully developed. They want to exchange ideas, projects, content, methodologies, contacts, at times criticism but always in good faith. I have spoken to many of them and while it is impossible to engage with all, I have always found relevant people, interesting concepts worth exploring. Bliss, a joy.
3. Salesman (mostly with weird business propositions): People trying to sell their services or products at times too directly without wondering if you really need that service. "We sell beautiful condos in Dubai". Really?
4. Charlatans: People that cut and paste what someone has written and recycled it as if was theirs. Recently I have read a wonderful article from Yuval Noha Harari about the beauty of diversity, it was pure magic. Et voila! The post was immediately 100% copied by a person on LinkedIn.
The post was not developed by him and – guess what – he even had the courage to write a second post "why did my post go viral?" He clearly got a gold mine and continued to write about it. Amazing. Wait: I got an idea. Next week I will claim that I am the guy who wrote "Homo Deus" and "Sapiens" (20-million copies worldwide) and will let you know what will happen. Perhaps I will get away with it, perhaps not.
However, the most interesting people are category #5.
5. Takers: Takers are people that appear from nowhere – no affiliation or solid ties – and expect your immediate availability after not doing any research. Their manners are questionable and at times unprofessional if not rude, they are quite pushy and extremely demanding.
For them, I have written this reply that I send regularly. It works.
First of all, my thanks for contacting me: I really appreciate that you thought I could be helpful to solve your challenge. Let me share that on average I am contacted by 50-60 people each month who are asking for my advice for their careers, their new job, to revise their cv, to be helped in order to get a job, to gain insights about working in organizations mainly where I have worked, to provide references, to give advice before interviews, to negotiate their salaries, how to ask for a promotion/bonus/package.
Some requests are vaguer such as "I am in town, I need to pick your brain, I will pay for coffee", assuming that 1 hour of my time is worth approx. 3 dollars unless I dare to order a Frappuccino in which case my hourly cost can even scale up to 5 even 6 dollars if I order it with whipped cream. At times they request to meet a friend, a family member, the brother of the girlfriend, the girlfriend of the brother, or a colleague "just for one hour or two".
Some of these requests come from my activity as an author: so I do frequently get requests to read manuscripts, to endorse books, to edit them, to introduce them to my publishers, to write the foreword or a chapter or two of their book, to advertise their book, to post in on LinkedIn. Others asked me to send my book to them or "maybe just the PDF or – better the word version of my book" as they are looking for ideas or to publish their article as if I am Mr. Forbes.
Other requests come from the desire to move to Switzerland or Italy or the USA or UK (places where I have lived) so I get requests to help on these endeavours including suggestions about real estate, hotel bookings, taxes and even restaurants. It is a nice feeling to compete with TripAdvisor.
Some requests are related to my business activity where I get asked to introduce them to my clients and/or to share the content of my lectures and presentations. At times they ask me how much I charge for my professional activity "just for curiosity". Many times I get requests to "get involved" – in Italian sound even better: "vorrei coinvolgerti".
I have learned that is a (quasi) elegant euphemism to say "I have no budget but expect you to work for me for free, now" in someone else's project such as writing an article "it's only 3 pages" or delivering a speech or giving a lecture "It's only 30 – 60 minutes speech" forgetting what is behind a 30 minutes speech there is a 30-year experience.
If you don't believe me try to go to your barber and tell him" I would like to get you involved to have my hair cut done but I will not pay you for that" and please let me know how it goes. Once I have given the very same speech twice in the same day. In the morning it was pro-bono in the afternoon for a very nice amount.
The client who paid me sent me a bottle of Magnum Champagne thanking me for the speech, the "client" who got me for free (my mistake) did not even bother to show up for my speech and sent a summer intern who did not know who I was before introducing me in front of 300+ people. I have learned that people respect you more if they pay for it. If is free is not so good, isn't it?
There was a time when I tried in good faith to accommodate these requests based on the principle and concept of trying to help. There have been weeks where half of my time was used to help whatever person with whatever request and – to the sake of accuracy – I have never asked one cent for this.
I was behind requests, no matter what. However I have soon realized that being available – most of the time "immediately" to total strangers was neither effective to them nor meaningful for me. Not effective to them because one meeting was never sufficient, they needed more and it was difficult to deny the second conversation after they got the first. Only a small percentage of these people – incidentally – took the time to send me a thank you note: I guess that investing 60 seconds to show gratitude was too much to ask after I have invested 60 minutes with them.
I have learned that people can be extremely demanding when you provide your services for free and providing a service for free is equivalent to say that your service is worth zero. It was my mistake, not theirs. It was a bitter experience despite noble intentions.
So: back to your request now. Sorry, I can't and I won't and it is not a lack of respect to you and your request, believe me. It is my choice to help in a structured manner only people who engage with me in a professional manner with mutual Respect, something deeper than mere politeness.
I am an Executive Coach, a professional keynote speaker and a Professor in Leadership with 30 years of experience gained in 80 countries: I cannot charge my real paying clients and offer the same service for free to people whom most of the time I have never met and never thank you. I trust you understand and wish you all the best for your professional and personal journey.
Guess what. They all magically disappear.
Here's my advice to categories #3 # 4 and especially #5 on how to contact people on LinkedIn:
1. Do your homework by understanding whom it is you're talking to. Learning how to spell someone's name is for example a good start. Knowing what the person does is also a good way to continue the conversation. It's not a blind date either.
2. Give people time to respond: do not ask for their immediate availability as if they have nothing else to do.
3. Don't steal someone else's ideas. Quote them, give them credit and express gratitude.
4. Be specific about your request and the time you need. Do not ask above 15/20 minutes at least for the first conversation.
5. Send a sincere thank you note
6. Engage in a professional and courteous manner. Always.
Category #1 and #2, the Kind Souls and Connectors. I am eagerly waiting for our next conversation: my door is always open for you, within reasons …of course.
3 million views may say a lot about visibility: point is that visibility is irrelevant if does not come with Credibility, based on integrity, competence and thought leadership. We all are in the business to develop trust and share relevant content, LinkedIn is not a beauty contest: we cannot demand people's time and availability immediately, for free with no gratitude. A simple thank you- ideally with a kind smile – goes a long way.
Does it make sense?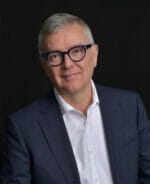 Written by Paolo Gallo
Article by [author-name] (c) Irish Tech News - Read full story here.