Friday 23 May 2014 10.12
1 of 3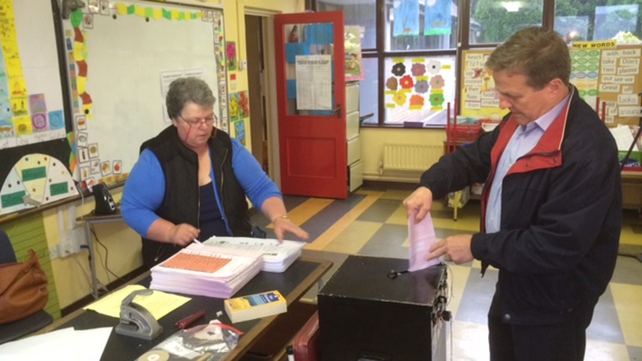 Polls are open from 7am until 10pm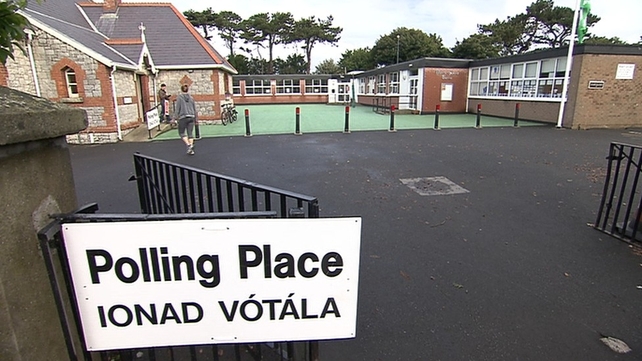 Voting is under way around the country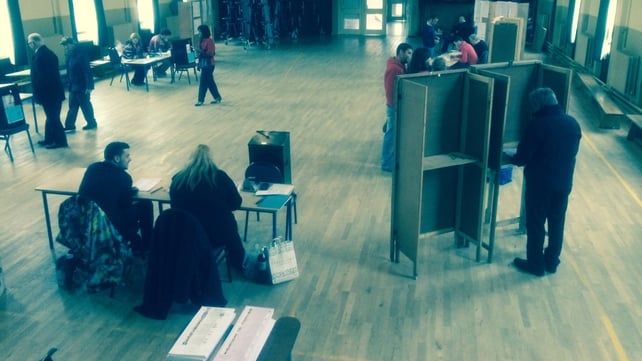 Voters cast their votes in Ennis, Co Clare
Voting has begun in the European Parliament and Local Elections, as well as in the two Dáil by-elections, in Dublin West and Longford/Westmeath.
Polling stations will remain open until 10pm.
Almost 2,000 candidates are contesting the 949 local authority seats, while 41 hopefuls are in the race for 11 MEP seats spread over three constituencies.
In Longford/Westmeath, nine candidates are running in the Dáil by-election.
Dublin West voters have a choice of ten candidates in that by-election.
Voters do not need a polling card to vote today but must bring photo identification.
The counting of votes in the local and by-elections will begin tomorrow morning.
Counting in the European Parliament election will begin on Sunday.
Amongst this morning's voters was Fianna Fáil leader Micheál Martin and his wife Mary who cast their votes at St Anthony's Boys National School at Ballinlough in Cork City.
Meanwhile, the Dublin County Sheriff's Office has advised voters who want to take selfies while casting their ballot that it is OK if the ballot paper is folded and does not reveal how votes have been cast.
Showing the preferences on a marked ballot paper is not allowed as it would compromise the secrecy of the ballot and the integrity of the process.
It is an offence to show how somebody else has voted.
Elsewhere, counting has begun in the local elections in Northern Ireland.
Over 900 candidates are competing for the 462 seats on 11 new local authorities.
Final results are expected to be known by tomorrow afternoon.
Counting in the European Elections begins in Belfast on Monday morning.
TOP STORIES

RTÉ News – News Headlines