Friday 10 January 2014 18.04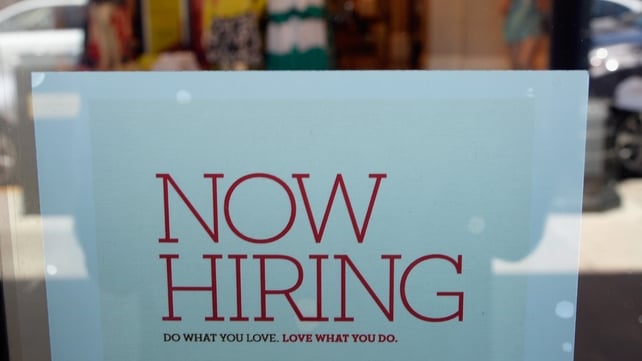 Non-farm payrolls fall far below expectations
US employers hired the fewest workers in almost three years in December, but the set back was likely to be temporary amid signs that cold weather conditions might have had an impact.
              
Non-farm payrolls rose only 74,000 last month, the smallest increase since January 2011, and the unemployment rate fell 0.3 percentage points to 6.7%, the country's Labor Department said. 
The unemployment rate was the lowest since October 2008 and in part reflected people leaving the labour force.
              
The step back in hiring is at odds with other employment indicators that have painted an upbeat picture of the US jobs market. The data showed that 38,000 more jobs were added in November than previously reported.
Construction employment fell for the first time since May and leisure and hospitality payrolls rose marginally, suggesting that cold weather in some parts of the country had held back hiring. There were also declines in government employment.
              
The smaller survey of households showed an increase in thenumber of people who stayed at home because of the bad weather.
              
Economists polled by Reuters had expected job gains of 196,000 jobs last month. But many pushed up their forecasts in the wake of upbeat labour market data during the week.
              
A string of data – from consumer spending and trade to industrial production – has suggested the economy ended 2013 on a strong footing and is positioned to gain even more strength this year.
              
The change in the economy's fortunes, which gave the Federal Reserve confidence last month to start dialing back its massive monetary stimulus, reflects waning fiscal uncertainty after lawmakers in Washington agreed on a two-year budget.
              
The labour force participation rate, or the proportion of Americans who have a job or are looking for one fell 0.2 percentage point to 62.8%.
              
Annual revisions to the data from the Labor Department'ssurvey of households, which is used to calculate the jobless rate, showed minor changes to the rate.
              
The Fed announced in December that it would rim its monthly purchases to $ 75 billion from $ 85 billion, and any economists expect it to decide on a similar-sized cut at its next meeting on January 28-29.
              
Growth this year is expected to top 3%, a sharp acceleration from the 1.7% forecast for 2013.
              
Last month, government payrolls fell 13,000 after rising by 15,000 in November. Manufacturing employment rose for a fifth month in a row. The number of construction jobs fell 16,000.
              
Employment in the retail sector accelerated from November's seven-month low, which economists had blamed on a late Thanksgiving. There were also payroll gains in professional and business services.
              
Today's figures show that average hourly earnings rose two cents. The length of the work week fell to 34.4 hours from 34.5 hours.
TOP STORIES

RTÉ News – Business Headlines