Friday 25 July 2014 14.35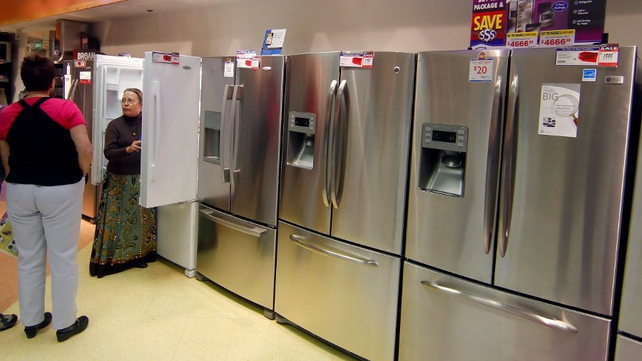 Appliance orders were down but a sharp rise in defence spending boosted the overall figure
Durable goods orders in the United States rebounded in June from a sharp fall in May, boosted by a jump in defence aircraft orders, official data released Friday showed.
Durable goods orders rose 0.7% in June, after falling 1% in May, the country's Commerce Department said.
The June increase, the fourth in the past five months, was much stronger than the 0.3% rise expected by analysts, a positive sign of momentum in the manufacturing industry.
Excluding transportation, which tends to be volatile month-over-month, new orders rose 0.8% in June.
Orders for defence aircraft and parts had the biggest increase, up 15.3% from May. Nondefense aircraft orders rose 8.2%.
Machinery orders rose 2.4% and manufacturing orders gained 1.6%. 
Offsetting the gains were automobile orders, which dropped 2.1%; computers, down 13.9%; as well as communications equipment, appliances and fabricated metal products.
Year-over-year, durable goods orders were up 3.9%.
"Smoothing out the results over three months, we're seeing the second straight month of double-digit annualised percentage changes," said Jennifer Lee of BMO Capital Markets.
TOP STORIES

RTÉ News – Business Headlines