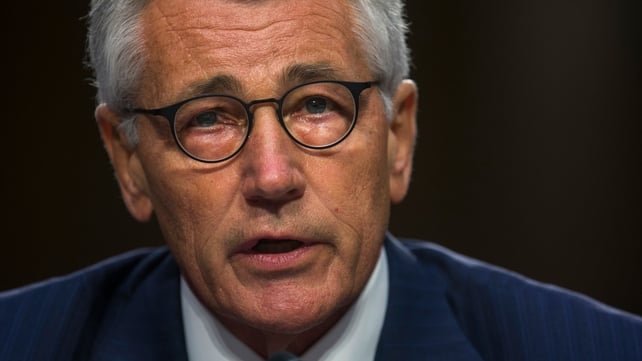 The visit comes in the final weeks of NATO's US-led 13-year war against the Taliban
US Defence Secretary Chuck Hagel has arrived in Kabul on an unannounced visit to Afghanistan.
The visit comes in the final weeks of NATO's US-led 13-year war against the Taliban.
Mr Hagel told reporters before landing that Afghanistan had "come a long way" over the past decade and that a newly-elected Afghan government and its army were ready to take charge as the bulk of the international force departs by the end of the month.
"As difficult, as challenging, as long as this has been- by any definition, the country of Afghanistan, the people of Afghanistan are far better off today than they were 13 years ago," Mr Hagel told reporters on board his plane.
"If, (for) no other reason, because they have the ability to decide their own fate, their own way, on their terms. They are not completely there yet. But they've come a long way," he said.
The advances had come as a result of the "blood and treasure" spent by American, allied and Afghan troops, he added.
Mr Hagel, who is shortly to step down from office, is expected to meet with senior Afghan officials as well as talk to those US troops still deployed in the country.
NATO's combat mission ends on 31 December, and will be replaced by a support mission of about 12,500 soldiers who will provide training and assistance for the Afghan security forces.
About 130,000 NATO troops were fighting in Afghanistan in 2010 at the peak of the foreign intervention after the fall of the Taliban regime in 2001.
Concern is growing for national stability as the US-led NATO military presence declines, with the Afghan army and police enduring high casualties in battle this year and a series of high-profile Taliban attacks in Kabul.
Yesterday Barack Obama named Ashton Carter, a technocrat and academic with long experience working in the Pentagon, to replace Mr Hagel as defence secretary.

RTÉ News – News Headlines