Thursday 24 April 2014 08.35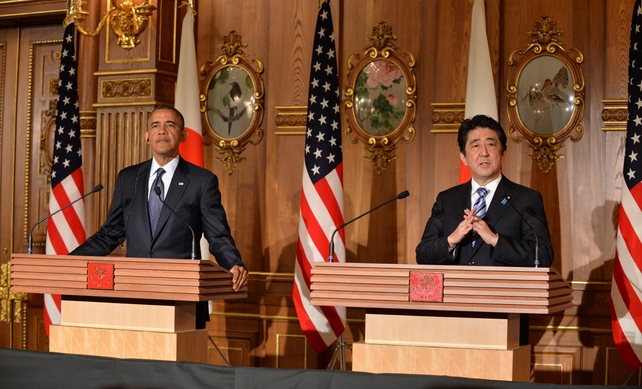 President Obama was speaking in Tokyo at the start of a four-nation tour of Asia
US President Barack Obama has said that Russia is not abiding by agreements aimed at defusing the crisis in Ukraine, in his first public comments since the Geneva meeting.
President Obama, who was speaking in Tokyo at the start of a four-nation tour of Asia, said he had been pessimistic from the off that Moscow would stick to what was agreed in Geneva.
"There was some possibility that Russia could take the wiser course after the meeting in Geneva.
"So far at least we have seen them not abide by the spirit or the letter of the agreement in Geneva," he said.
"Instead we continue to see malicious, armed men taking over buildings, harassing folks who are disagreeing with them, destabilising the region and we haven't seen Russia step out and discouraging it.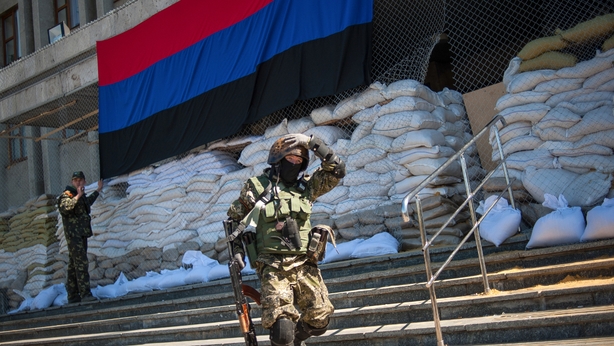 "On the other side you have seen the government in Kiev taking very concrete steps, introducing amnesty law, offering the whole range of reforms with respect to the constitution, that are consistent with what we discussed in Geneva," President Obama said. 
"We have already applied sanctions that have had an impact on the Russian economy. We have continued to hold out the prospect, the possibility to resolve the issue diplomatically.
"We've been very clear about the fact that there is not going to be a military solution to the problem in Ukraine."
However, he warned, if Russia did not play its part, there would be "consequences and we will ramp up further sanctions".
The Ukrainian government has said troops repelled an overnight raid on a base at Artemivsk, between Donetsk and Slaviansk, in eastern Ukraine.
A soldier was wounded in the attack by about 70 people who Interior Minister Arsen Avakov said on Facebook were led by Russian soldiers.
Casualty details for the attackers were not clear, he said.
Mr Avakov also said pro-Russian protesters had left the town hall in Mariupol, an industrial city on the Black Sea coast, and the mayor was back in his office, meeting the agreements made with Russia in Geneva a week ago.
Meanwhile, the first American troops have arrived in Poland, after Washington said it was sending a force of 600 to the Baltic states as the crisis over Ukraine deepens.
Russia expects that the Geneva agreement will be implemented in practical steps, Foreign Minister Sergei Lavrov was quoted as saying this morning.
              
"Russia expects that the Geneva accords will be implemented in practical actions in the near future," Russian news agencies quoted him as saying.
However, Mr Lavrov also accused the US and the European Union of being behind a popular uprising that ousted Ukrainian president Viktor Yanukovych in Ukraine in February.
"In Ukraine, the United States and the European Union tried to stage – let's call things what they are – another 'colour revolution', an operation to unconstitutionally change regime," Interfax quoted him as saying.
TOP STORIES

RTÉ News – News Headlines