Friday 24 January 2014 17.54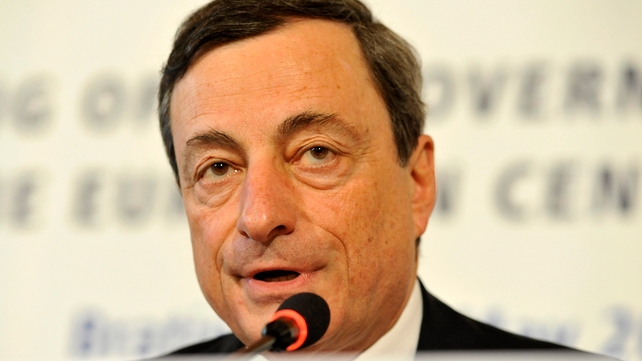 Mario Draghi said the impending stress tests would make it easier for viable banks to access finance
Banks that are found to be unviable by a European Central Bank asset quality review and stress tests this year should be shut down, ECB President Mario Draghi has said.
Mr Draghi told the World Economic Forum in Davos that the clean-up being undertaken by the ECB as it takes over banking supervision in Europe would enabling sound banks to finance themselves more cheaply.
This would make it easier for them to lend to the real economy, he said.
"Shedding light on banks' balance sheets should help them raise capital in the markets. And of course banks that should go, should go," he said.
TOP STORIES

RTÉ News – Business Headlines