Saturday 12 April 2014 12.39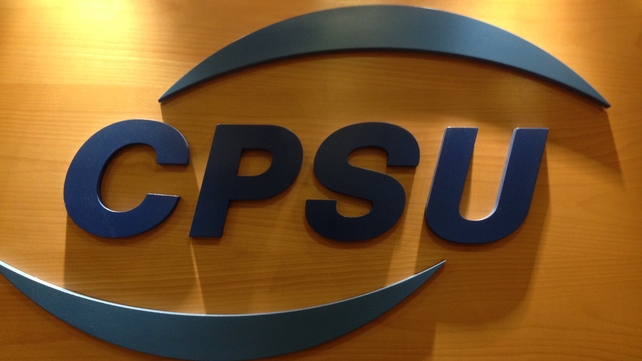 Eoin Ronayne said the revelation of the shortfall in savings was extraordinary
The Civil Public and Services Union has described revelations that the Health Service Executive will miss its Haddington Road Agreement savings target by almost €200 million as "bizarre".
The CPSU represents lower paid civil servants, is holding its annual conference in Galway.
A report in today's Irish Times reveals that the potential shortfall was set out in a confidential consultants' report commissioned by health service management and presented to the Department of Public Expenditure and Reform on Thursday.
Under the 2014 HSE service plan, the health sector was to generate €290m in savings under Haddington Road, as well as a further €108m from unspecified measures to maximise the potential of the agreement.
However, PA Consulting has said that none of the €108m will be secured, while it expects that only €212m of the €290m target will be delivered.
CPSU General Secretary Eoin Ronayne said that the revelation of such significant shortfalls in savings was extraordinary.
He warned that his union would not enter any discussions about workers making up for miscalculations in other sectors.
Mr Ronayne, who participated in the Haddington Road negotiations, said one would assume that management would come to the table with their figures worked out.
He said civil servants felt that they had more than delivered their obligations under the agreement, and that management need not think they could come back to the table.
The HSE said it would be inappropriate to comment on the report.
The Department of Public Expenditure and Reform said each government department was responsible for meeting its budgetary targets for 2014, including payroll savings.
It said that as agreed during the budgetary process and at the cabinet sub-committee on health, the department was awaiting from the HSE an implementation plan regarding these savings. 
Yesterday, CPSU president Joan Byrne accused the Government of reneging on a promise in the Croke Park Agreement to restore the pay of those earning less than €35,000. 
On the first day of the conference, lower paid civil servants also said they would campaign to have their pay cuts reversed. 
TOP STORIES

RTÉ News – News Headlines