Tuesday 18 February 2014 18.05
1 of 8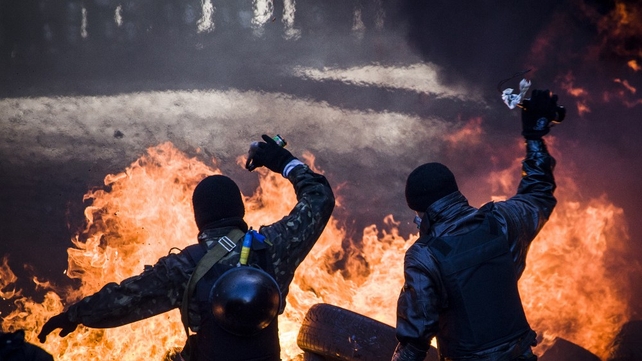 Opposition leaders have urged women and children to leave main protest camps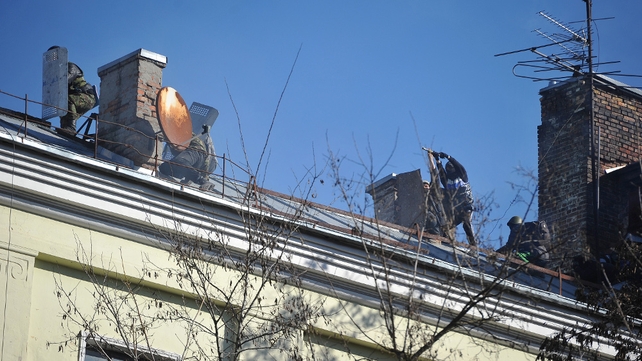 Protesters try to stop riot police snipers placed on roofs (Pic: EPA)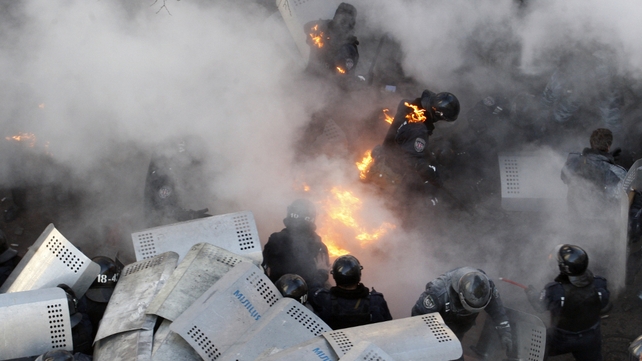 Policemen run amid flames during clashes in front of the Ukrainian Parliament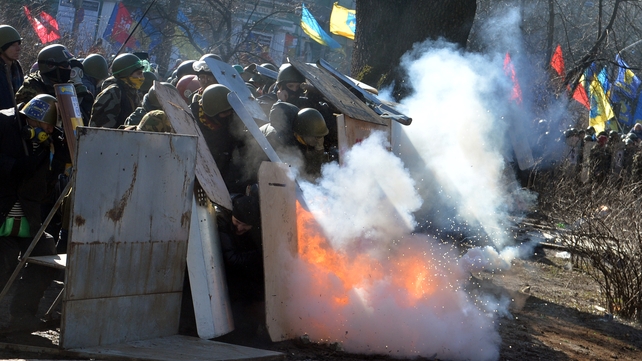 Protesters and police clash in Kiev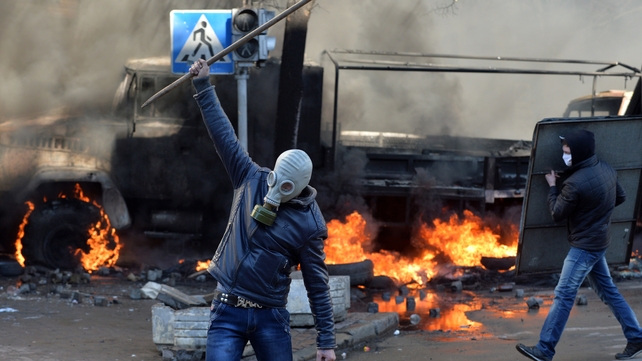 Today is the first day for weeks that protests have turned violent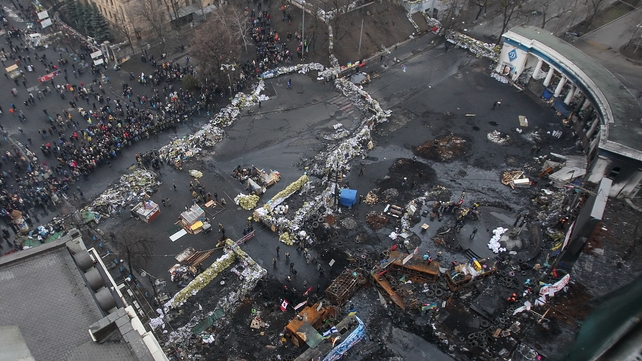 Barricades in Grushevskogo street in downtown Kiev (Pic: EPA)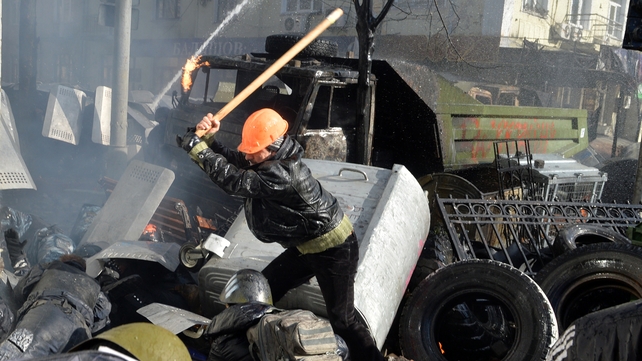 A protester swings a weapon at police officers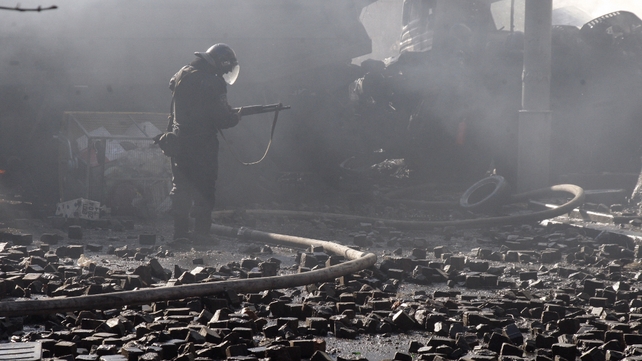 A policeman checks his rifle during the clashes
Seven anti-government protesters and two policemen have been killed and around 150 other people were injured, some seriously, in fresh clashes between police and demonstrators in Kiev.
A medic at the opposition-run field hospital said that most of the injuries were caused by stun grenades.
He said 30 people were in a serious condition, and some had suffered head injuries.
One person had to have a hand amputated.
The Interior Ministry said one policeman died after being shot in the neck.
Police said 47 security officers had been hurt in the clashes, with five sustaining bullet wounds.
Demonstrations against the rule of President Viktor Yanukovych descended into violence this morning for the first time in weeks as protesters fought pitched battles with security forces in the area around Ukraine's parliament building.
The government has said car traffic into Kiev will be limited from midnight to prevent a further escalation of the clashes.
Local media is reporting that fighting has also broken out at the main protest camp in the capital.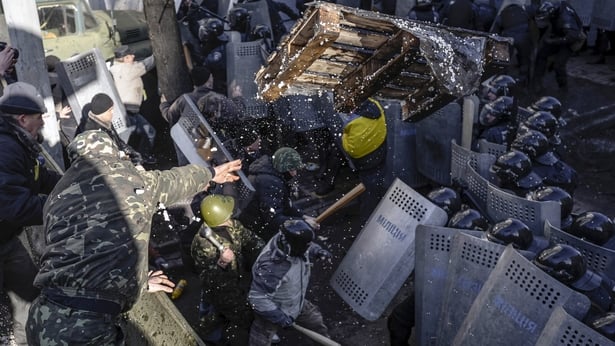 Ukrainian opposition leader Vitaly Klitschko earlier urged President Yanukovych to take riot police off the streets to head off further "conflict in society".
"I am appealing to the president. Take the Berkut [riot police] and interior forces off the streets.
"Do this and it will provide a way out. It will be the decision of a real man," Mr Klitschko said speaking to journalists inside parliament.
Mr Yanukovych has been battling an opposition-led street revolt since he walked away from a trade pact with the European Union in November and opted instead for forging closer economic ties with Russia, Ukraine's Soviet-era master.
Opposition leaders are pressing him to accept curbs on his powers that would allow them to form an independent government to end the street unrest, now in its third month, and to save the economy from collapse.
TOP STORIES

RTÉ News – News Headlines