Sunday 02 March 2014 07.49
1 of 2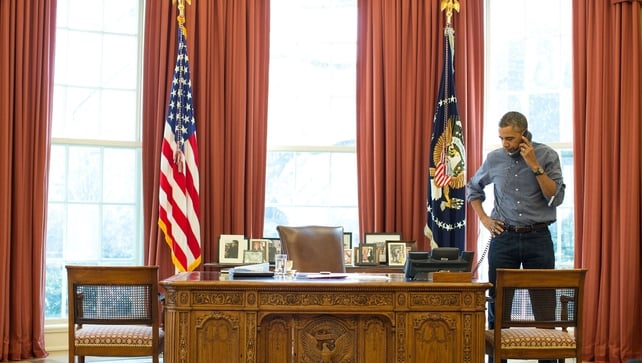 In a 90-minute telephone conversation last night Barack Obama warned Mr Putin that Russia had flouted international law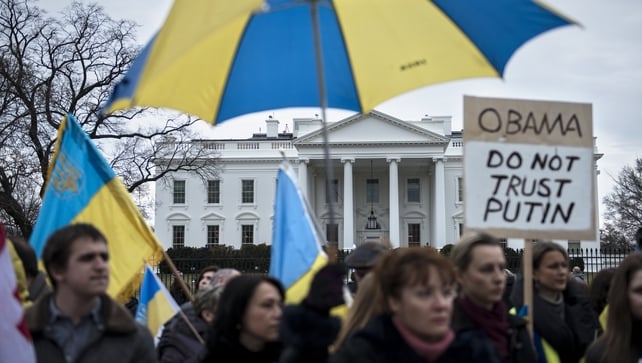 Ukrainian activists protest outside the White House
The United States has called on Russia to stand down its forces hours after the Russian parliament approved the use of its troops in Ukraine.
In a telephone call to President Putin last night, President Obama said Russia had already breached Ukrainian sovereignty and international law.
The two leaders spoke for 90 minutes.
Mr Putin said he reserved the right to defend Russian interests and those of the Russian-speaking population.
He said their lives were being threatened by ultra-nationalist elements in Ukraine.
Mr Obama said that the US would be withdrawing from the preparatory meeting ahead of the G8 summit which Mr Putin is hosting in Sochi in June.
The US also wants international monitors from the United Nations and the Organisation for Security and Co-operation in Europe to travel to Ukraine.
The country's acting president, Oleksander Turchinov said there was no justification for what he called Russian aggression.
He said that a military intervention would be the beginning of war and the end of any relations between Kiev and Moscow.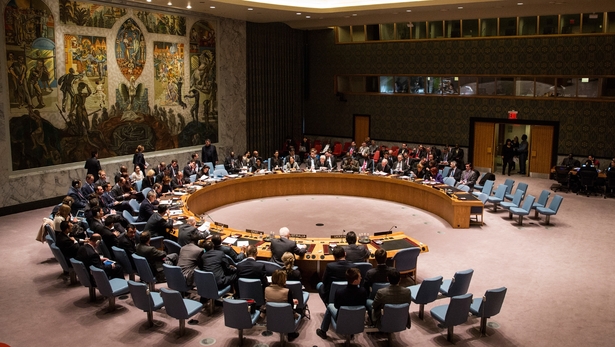 The United Nations Security Council met in emergency session to discuss the crisis.
Secretary General Ban Ki-Moon spoke to President Putin by phone urging him to have direct talks with Kiev.
Elsewhere, Canada has recalled its ambassador to Russia and said it is also freezing preparations to take part in the G8 Summit.
NATO ambassadors are due to meet in Brussels today to discuss the crisis.
TOP STORIES

RTÉ News – News Headlines