Saturday 12 April 2014 09.07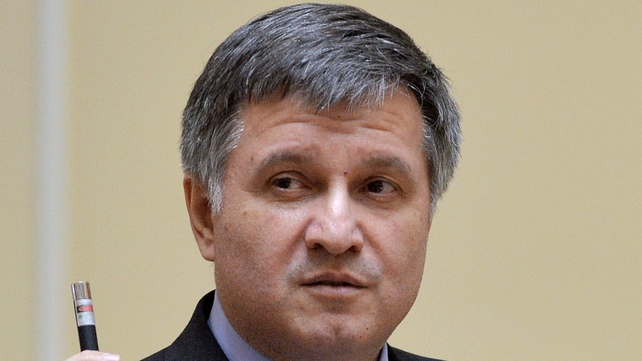 Arsen Avakov said armed men had seized a police department
Ukraine's Interior Minister has said several armed men have seized a police department in the eastern city of Slaviansk.
In a facebook post, Arsen Avakov said: "Armed men in camouflage uniforms seized the police department in Slaviansk.
"The response will be very tough because there is a difference between protesters and terrorists."
It is the latest public building to be taken over in the east as Pro-Russian protesters stand off against Kiev.
A local police spokesman said the men had not made any demands, but did not give any details on their identity.
Slaviansk is in Ukraine's Donetsk region, about 150km from the border with Russia.
In eastern Ukraine, government buildings in the cities of Donetsk and Luhansk have been occupied by pro-Russian protesters who want their regions to split from Kiev.
Yesterday, a deadline set by the Kiev authorities for the protesters to end their occupation expired, but there was no sign of action from the Ukrainian police to force them out.
"I will say it again: those who want dialogue… will have dialogue and the search for solutions. Those who are up in arms, set fire to buildings, shoot at people, police, terrorise with bats and masks, these people will face an appropriate response," Mr Avakov said in his Facebook post.
TOP STORIES

RTÉ News – News Headlines