Friday 14 February 2014 16.14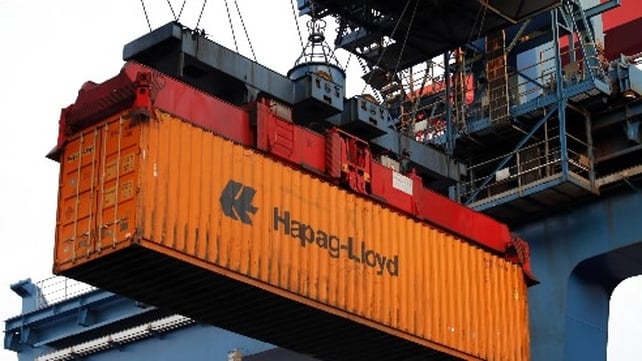 A sharp fall in pharmaceutical exports narrowed the trade surplus
Ireland's trade surplus narrowed by 12.4% last year, according to the Central Statistics Office, driven by a sharp drop in the value of pharmaceutical exports.
The country's trade surplus stood at €37.25 billion in 2013, according to the figures, down from €42.5 billion in the previous year.
This was caused by a 5.2% fall in the value of Irish exports – down €4.8 billion to €86.9 billion – coupled with a 1% increase in imports – up €484 million to over €49.6 billion.
The value of medical and pharmaceutical exports fell by more than €2.9 billion to €21.62 billion, by far the biggest change on the 2012 figures.
The pharmaceutical industry has been hit by the so-called 'patent cliff', which saw a number of popular products losing their patent protection during last year.
Exports of organic chemicals fell by €1.76 billion to €18.3 billion, while petroleum exports were €824 million lower at €721 million.
These declines were only slightly offset by a €616 million rise in the value of food and live animal exports, which stood at €8.75 billion.
Other sectors – including chemicals and manufactured goods – also recorded a slight increase during the year.
Medical and pharmaceutical products were also responsible for much of the change in imports, with their value increasing by €345 million to €4.5 billion.
Imports of food and live animals were also higher, rising 8% to move than €6 billion.
Commenting on today's figures, the Minister for Jobs, Enterprise and Innovation Richard Bruton said the goods export figures for 2013 show a "remarkably robust performance given everything that is happening in the pharmachem sector".
"Employment in exporting companies increased by over 12,000 during 2013 which bears out a very strong underlying performance by exporting companies despite the difficulties, and the services sector continues to perform particularly strongly," the Minister said.
Merrion economist Alan McQauid said the fact that the world economy (including the key markets of the US, euro zone and UK) is showing signs of recovery, augurs well for Irish exports this year. 
He said this should to some degree offset the negative drag from the patents expiry issue on certain pharmaceutical products. 
"Exports of goods and services are forecast to have fallen around 0.5% in volume terms last year. However, on the basis of stronger global demand in 2014, we are looking for a recovery in export performance, with a volume increase this year of 3%," the economist added. 
TOP STORIES

RTÉ News – Business Headlines