1

of 2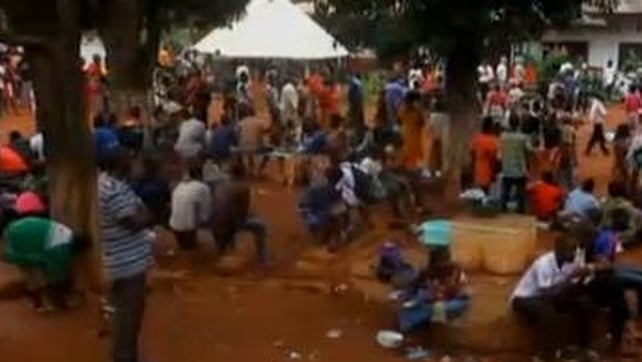 Christians take refuge near a church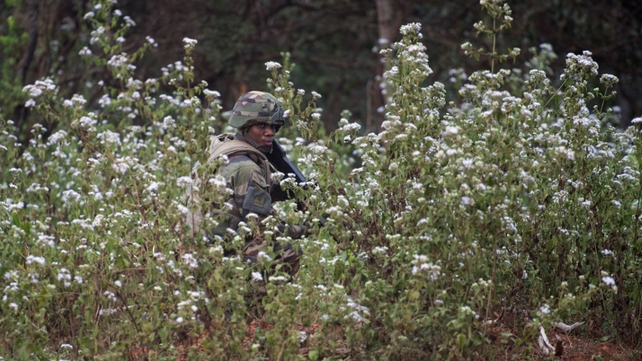 Hundreds of French troops have been arriving in the city of Bangui
At least 300 people have been died in two days of violence between Muslim and Christian militias in the capital of the Central African Republic, according to the Red Cross.
Hundreds of French troops have been arriving in the city of Bangui.
Its part of a UN effort to restore law and order.
The people of the Central African Republic are mostly Christian.
In March, Christian president, President Bozize was ousted by a coalition of Muslim Seleka rebels who installed a Muslim president in his place. 
There has been tit-for-tat atrocities by militias on both sides ever since often in gun and balaka attacks.
Balaka is the local word for Machete. 
Two days ago those tensions escalated when Christian gangs, attacking from the North, were retaliated against.
Muslim soldiers control the streets of the capital Bangui.
Red Cross workers say they have brought some 300 bodies to morgues.
The Central African Republic is a former French colony and in recent hours, additional French troops have been rushed in to help the UN effort to keep the peace.

RTÉ News – News Headlines