Monday 17 February 2014 12.10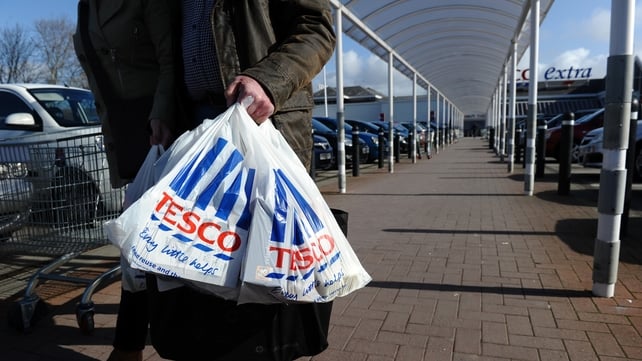 Tesco's lead over other retailers has narrowed significantly in the past year
Tesco has lost 6.6% of its share in the Irish market, according to the latest supermarket share figures from Kantar Worldpanel.
The British multiple represented 26% of the country's total take home grocery spend in the 12 weeks to 2 February, according to the figures, down 1.7% from the same period of 2013.
In the same period SuperValu saw its market share grow by 0.7% when compared to last year's figures, giving it a share of 20.1%.
Superquinn's share, meanwhile, fell from 5.4% to 5.1% during the period.
Last week Superquinn's 24 outlets rebranded to SuperValu, however the Kantar figures treat their sales separately as it covers the period before the change.
Combining the two, however, would give SuperValu a total market share of 25.2% during the period – making it the second biggest grocery retailer in the country.
The news was less positive for another Irish retailer, Dunnes Stores, which lost 1.9% of its market share to stand at 23.8% by February.
Meanwhile, discount chains Aldi and Lidl grew their combined market share by 17.3% – giving them 13.8% of the total market.
Of the two Aldi's position has seen the most growth in the past year, rising by more than 22% to stand at 7.2%.
Lidl also recorded significant growth, however, giving it a 6.6% share of the overall market.
TOP STORIES

RTÉ News – Business Headlines