Monday 21 July 2014 08.08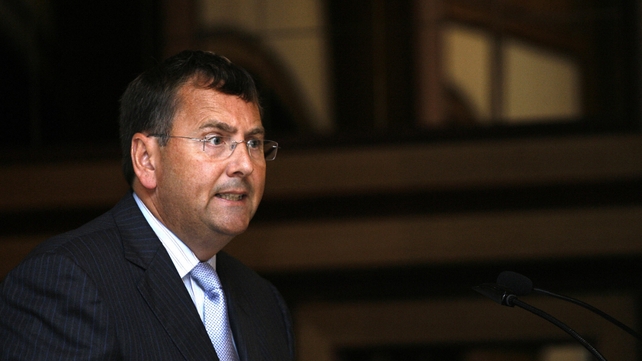 Philip Clarke will leave the role in October but will 'remain available' to the company as part of the management transition
Tesco said chief executive Philip Clarke would step down after Britain's biggest retailer warned it would miss first-half profit forecasts, bringing an end to a disastrous three years in charge.
Clarke, a 40-year Tesco veteran, will be replaced on 1 October by Unilever executive Dave Lewis, whom the firm described as a turnaround specialist.
Tesco said trading had turned more challenging than anticipated at the time of its first-quarter market update on 4 June, and that sales and trading profit in the first half of the year were below expectations.
Shares in the group, which had been the darling of the sector during two decades of uninterrupted earnings growth before a shock profit warning under Mr Clarke's watch in 2012, have been trading at a 10-year low.
"Philip Clarke agreed with the board that this is the appropriate moment to hand over to a new leader with fresh perspectives and a new profile," said Chairman Richard Broadbent, who had backed Mr Clarke as CEO at Tesco's annual shareholder meeting last month.
Tesco, the world's third-largest retailer, with a market valuation of £23bn and 530,000 staff, has suffered on several fronts in recent years.
Overseas, failed attempts to break into the United States and Japan and troubles in China and Europe have proved a distraction to its home market, where it still makes over two-thirds of sales.
Bruno Monteyne, retail analyst at Sanford C Bernstein, said Mr Clarke's departure confirmed that the strategy was completely wrong. 
"So there's more bad news to come in my view before it gets back on the right track," he said.
Mr Clarke was two-years into a multi-billion pound turnaround plan for Tesco's core British business but he had failed to deliver a durable increase in sales.
Tesco said the outlook for the full year would be influenced by the extent to which benefits from the investments it is making begin to be seen, by conditions in the overall market and by any steps that may be taken during the remainder of the year to improve its customer offer further.
The group said Mr Lewis had been responsible for turning around a number of businesses in his time at Unilever where he held a series of roles in Europe, Asia and the Americas. 
TOP STORIES

RTÉ News – Business Headlines