Tuesday 01 April 2014 08.55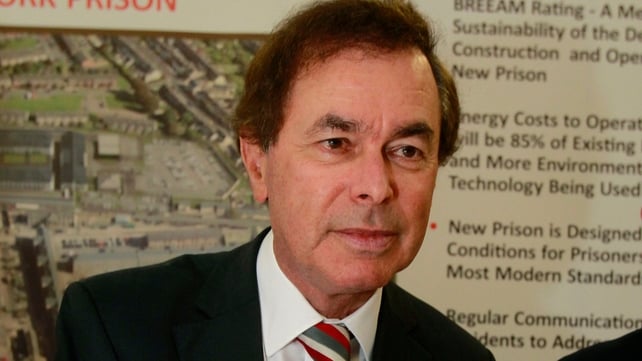 Opposition has called on Alan Shatter to resign
TDs are due to debate a Fianna Fáil no confidence motion in Minister for Justice Alan Shatter over the next two days.  
The Opposition is calling on Mr Shatter to step down over his handling of the garda recordings controversy.
There were preliminary skirmishes ahead of the debate yesterday, with ministers defending Mr Shatter and pointing the finger instead at the actions of the former Garda Commissioner and the Department of Justice.
But Fianna Fáil and Sinn Féin want to keep the spotlight on the minister and are expected to focus on some of the issues in the timeline of events so far.
One of those is why Taoiseach Enda Kenny did not tell Mr Shatter of the impending storm in his department until 24 hours after being briefed by the Attorney General.
For its part Labour will want to defend AG Máire Whelan against charges that she should have told the Taoiseach when she first learnt of the problem of calls being recorded in garda stations last year.
Fianna Fáil justice spokesman Niall Collins has said the debate will give the Government an opportunity "to come clean over events" surrounding the recordings controversy.
Speaking on RTÉ's Morning Ireland, he said former commissioner Martin Callinan was taking steps to deal with the issue quite well prior to his resignation.
Mr Collins said the Taoiseach, Mr Shatter, the Tánaiste and the Labour Party needed to explain why Mr Callinan was forced into an early departure from his office.
Deputy Collins questioned why earlier meetings Mr Callinan had in relation to the tapes were not made known to Mr Shatter.
He also called for the publication of the letter that was sent from Mr Callinan on 10 March asking that the minister be made aware of the garda recordings issue.
TOP STORIES

RTÉ News – News Headlines