Wednesday 02 April 2014 16.47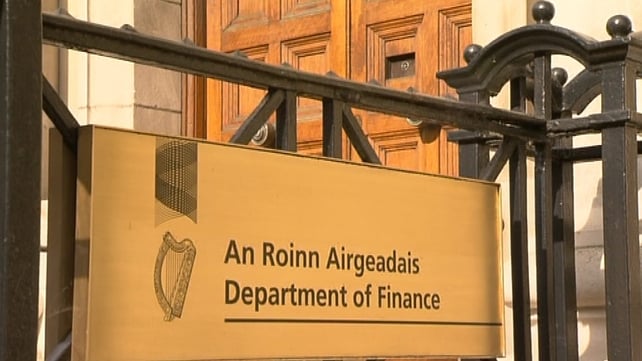 The amount of tax taken in by Government so far this year is ahead of targets set out in Budget 2014
Exchequer returns for the three months of 2014 show tax revenues were 4.7% higher when compared to the same period of last year.
The latest figures also show Government spending was 5.8% lower than the corresponding period in 2013.
Total revenue in the first quarter was €12.4 billion, while total spending in the quarter was €14.7 billion, leaving an Exchequer deficit of €2.3 billion.
This was an improvement of €1.4 billion compared with the first quarter of 2013.
Overall, tax receipts are running ahead of Budget targets for the first three months of the year.  
Income tax was up 3.5% compared with the same period a year ago, and is 0.1% ahead of target for this year.
Meanwhile the VAT take is 6.4% ahead of last year and 1.6% higher than expected; an indication of increased spending in the economy.
Excise duties also performed strongly in the first quarter, mainly as a result of strong car sales.  
That category is now 11.5% higher than the first quarter of 2013, and 11.2% higher than expected.
A large payment of Local Property Tax in March – mainly due to single debit authority payments – meant €214 million in LPT has been collected in the first three months of the year, 1.1% more than expected.
Government spending is down €631 million compared with last year, and is 2.5% lower than targeted, with 14 of the 16 Government Departments at or below profile for spending.  
The Department of Health spent €49 million more than expected in the first quarter, but the Department of Social Welfare under-spent by €149 million or 4.9%, possibly due to a falling number of social welfare claimants  
TOP STORIES

RTÉ News – Business Headlines