Saturday 01 March 2014 07.26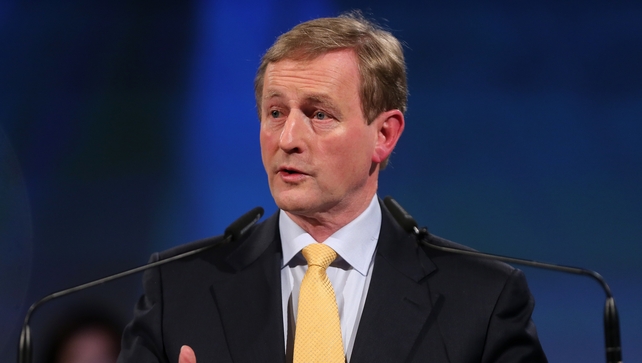 Enda Kenny will close the event with a leader's address at 8.30pm
Taoiseach Enda Kenny will deliver a televised leader's address from the Fine Gael Ard Fheis in Dublin's RDS this evening.
Yesterday, Enda Kenny defended his party's commitment to Universal Health Insurance saying it would be introduced in 2019. 
In his opening address to delegates, the Taoiseach said that during the Celtic Tiger money was spent on health but not invested in services.
He said this had left tens of thousands of people waiting for treatment.
He said Universal Health Insurance would be introduced in 2019 – prompting the biggest ever public consultation in the history of the health service. 
In his address, Health Minister James Reilly said his answer to those who argue that we can not afford it was simple –  we cannot afford the current system. 
He told delegates that with the right kind of reform, costs would be lowered and services improved.
Conveying his sympathy to the families who lost babies in Portlaoise Hospital,  Enda Kenny said that no family should have to fight for truth in our health system. 
He said all eleven recommendations in the report have been accepted and are now being implemented. 
Several motions were passed on health reform, including a call to regulate e-cigarettes and to explore legislation to ban the sale of tobacco in pubs and off-licences.  
With the local and European elections in May the Ard Fheis is an important showcase for the party. 
The Taoiseach said Fine Gael was running the highest number of female candidates – almost 100 out of 469 local election hopefuls.
Later today delegates will discuss the economy, local government and security issues.
Enda Kenny will close the event with a leader's address at 8.30pm.
TOP STORIES

RTÉ News – News Headlines