Sunday 26 January 2014 16.58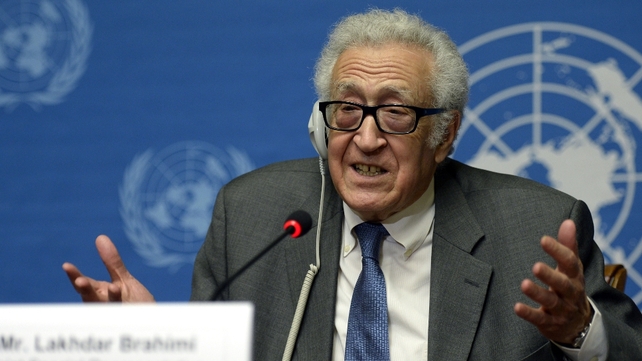 Government and opposition delegations discussed aid and prisoner releases as UN envoy Lakhdar Brahimi mediated
Face-to-face talks between Syria's warring parties stalled over easing the humanitarian crisis, opposition delegates said, deepening doubts over tougher political negotiations which are due to follow.
              
Government and opposition delegations discussed aid and prisoner releases during a morning session in Geneva.
The morning session had aimed to build some kind of trust between the sides who are implacably at odds over the fate of President Bashar al-Assad.
However, they disputed even the basic facts, and the opposition delegate told Reuters that international mediator Lakhdar Brahimi met the two parties separately later in the day.
These sessions would prepare for the more contentious political talks tomorrow on the 2012 "Geneva 1" accord.
Geneva 1 called for the establishment of a transitional governing body in Syria by mutual consent.
The opposition says that means President Assad must go, a demand the government has dismissed out of hand.
It added to the pessimism over whether the Geneva talks can make much progress on ending the civil war.
              
Following the first face-to-face talks yesterday and this morning, the government side had yet to respond to opposition demands to release thousands of prisoners.
The prisoners have been taken during the last three years of conflict and to allow humanitarian aid into the city of Homs.
TOP STORIES

RTÉ News – News Headlines