Saturday 28 June 2014 20.13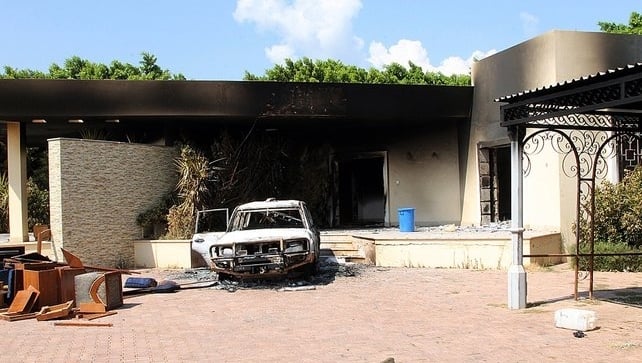 Four Americans were killed in the attack on 11 September 2012
The Libyan militia leader suspected of the attack on the US diplomatic compound in Benghazi that killed four Americans is due to appear in court in Washington. 
Ahmed Abu Khatallah was transferred into civilian law enforcement custody from a Navy warship where he had been held since his capture in Libya on 15 June. 
              
"Ahmed Abu Khatallah arrived in the District of Columbia this morning to face prosecution for his alleged role in the September 2012 terrorist attack in Benghazi, Libya," said Bill Miller, spokesman for the US attorney's office for the District of Columbia.
A.J. Kramer, the federal public defender in Washington, said legal representation likely would be discussed at the hearing.
US Ambassador Christopher Stevens and three other Americans died in the attack in Benghazi on 11 September 2012.
The attack triggered a political fire-storm for US President Barack Obama with Republicans accusing his administration of misrepresenting the circumstances and of lax protection for diplomats.
Khatallah is charged with killing a person on US property, a firearms violation and providing material support to terrorism.
TOP STORIES

RTÉ News – News Headlines