Wednesday 12 February 2014 18.48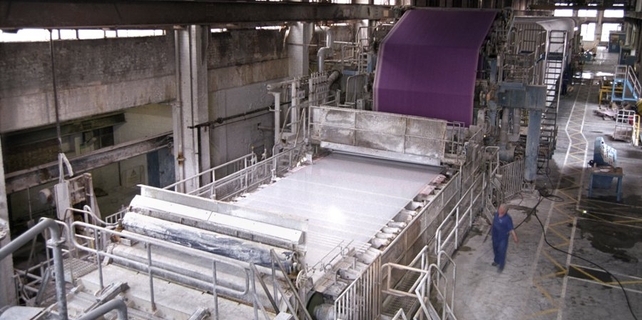 Smurfit Kappa said its fourth quarter profit rose to €62m from €33m
Packaging group Smurfit Kappa has reported a 91% jump in fourth quarter pre-tax profits and said that it expects to achieve continued earnings growth in 2014.
The company designs and manufactures paper-based packaging for the likes of Unilever and Procter & Gamble. 
Smurfit Kappa said its fourth quarter profit rose to €62m from €33m, while its revenues for the three months to the end of December climbed by 11% to €2.033 billion. 
Revenues for the full year to the end of December rose by 8% from €7.335 billion to €7.957 billion with a boost from acquisitions being somewhat offset by currency movements. 
Full  year pre-tax profits fell by 8% to €294m from €319m due mainly to higher finance costs. Operating profits for the 12 month period rose by 2% to €643m from €630m in 2012.
The company said it was recommending a final dividend of 30.75 cents for 2013, up 50% on the previous year. 
Shares in the company closed 4.9% higher in Dublin trade.
Smurfit Kappa's group chief executive Gary McGann said that during 2013 the company completed its main financial restructuring activity moving from being a leveraged company to achieving a corporate credit profile. 
"As a consequence, the profile of the group has fundamentally changed and the progress made offers the company a wide range of strategic and financial options," Mr McGann said.
Smurfit Kappa said today that is looking for acquisitions in the Americas and eastern Europe and will return cash to shareholders if it does not find the right target.
The company said it had managed to bring down its net debt by 6% in 2013 to €2.6 billion, which boosts its available cash.
Looking forward to this year – and based on the current economic outlook – CEO Gary McGann said that the company expects to achieve continued earnings growth. 
"This will be delivered in the context of the fundamental financial, strategic and differentiation initiatives commenced in 2013 and as the European packaging business progressively secures the recovery of input cost increases through higher box prices," the CEO said. 
"Today, the Group is in a strong position to further optimise its integrated European operations and to increase its unique Americas exposure through the use of its strong balance sheet and its proven management thereby continuing to deliver earnings growth and improved returns to our shareholders," Mr McGann added.
TOP STORIES

RTÉ News – Business Headlines