Wednesday 15 January 2014 02.43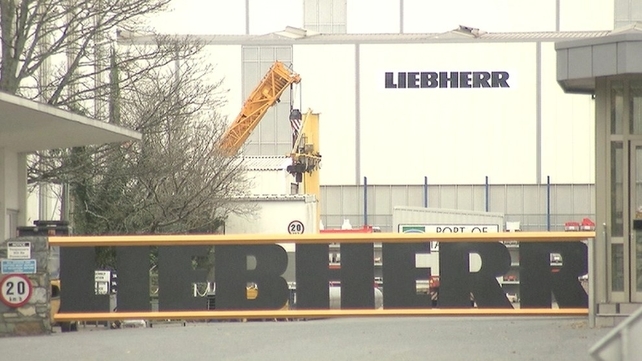 Siptu, which represents around 300 of the 670 employees at the plant, has been fighting for a 2.5% pay rise
Labour court proposals aimed at ending a four-year pay row at the Kerry-based German firm Liebherr have been rejected by the majority of Siptu staff at the plant.
The rejection is likely to add to fears about the future of one of the county's biggest firms which is warning that its viability has been seriously compromised.
The firm has already begun to transfer work undertaken here to other Liebherr plants abroad and has said its dependence on Killarney is being re-evaluated.
Liebherr is one of the longest established multi-nationals operating in this country.
It's also Kerry's biggest employer in the manufacturing sector.
But, the long-running dispute is turning increasingly bitter.
Siptu, which represents around 300 of the 670 employees at the plant, has been fighting for a 2.5% pay increase.
The Labour Court has recommended payment of the increase, back-dating it 21 months.
The company has argued that the pay claim was not justified, but undertook to honour it, provided other cost-saving proposals were addressed in negotiations.
Confirmation that Siptu members had rejected the Labour Court proposals emerged late on Tuesday night.
There's been no reaction to the rejection, as yet, from the company or from Siptu.
TOP STORIES

RTÉ News – News Headlines