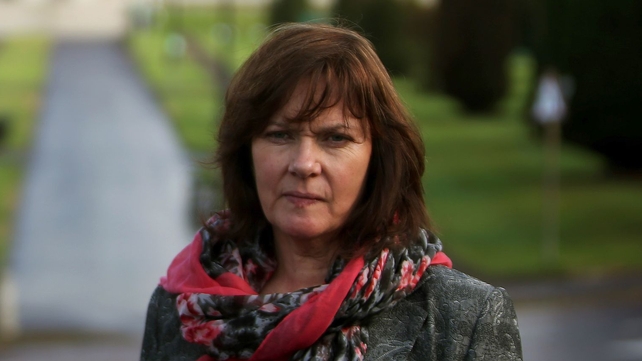 Jennifer McCann has said Máiría Cahill did not indicate she wanted the matter reported
A Stormont minister who has acknowledged she did not report allegations an IRA member abused a teenage girl has faced Assembly calls to resign.
Sinn Féin's Jennifer McCann vehemently denied wrongdoing in tonight's angry Stormont debate on the Máiría Cahill case.
Ms Cahill, a 33-year-old from west Belfast, has alleged she was raped by an IRA member when she was a teenager in 1997.
She has further claimed that the IRA conducted its own inquiry into her account, subjecting her to interrogation and forcing her to confront her alleged attacker.
The man she accused of rape was later acquitted of criminal charges in court after Ms Cahill withdrew her evidence.
Charges were dropped against those allegedly involved in the IRA's internal inquiry.
The motion tabled by the Democratic Unionists focused on an acknowledgement by Stormont junior minister Ms McCann that Ms Cahill made her aware of her allegations in 2005, when she was not an elected representative, but she did not report the claims to the authorities.
It called for an inquiry into whether she had breached Stormont's ministerial code of conduct.
DUP MLA Paula Bradley said Ms McCann had to quit, highlighting that as junior minister she had responsibilities for victims' issues and the ongoing Stormont-commissioned inquiry into historical institutional abuse in Northern Ireland
"Jennifer McCann's position is untenable," she said.
"Ms McCann has responsibilities, through her position in the Executive, for policy relating to historical institutional abuse and young people.
"Ms McCann should have no further role in historical abuse policy.
"How can all survivors of such abuse have confidence in this junior minister when, by her own admission, she was informed of alleged abuse and did not report it to the police?"
Ms McCann defended her actions, insisting that Ms Cahill did not indicate she wanted the matter reported.
"I feel very strongly that my credibility not only as junior minister but also in a personal sense as a woman and particularly as a mother is under attack through this disgraceful motion, and what members in this chamber have said both during this debate and over the past few weeks," she said.
"I want to totally refute any inference in either the motion or what has been said that I did anything improper in the actions I took in relation to this case. I would not cover up or protect anyone who has been accused of rape or sexual abuse."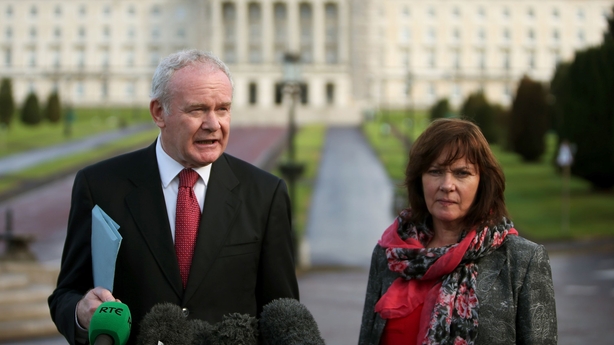 Sinn Féin Deputy First Minister Martin McGuinness strongly supported his colleague.
"This motion is a wholly unjustified and unfounded attack on the integrity and sincerity of one of the most dedicated and capable members of this Assembly, my friend and colleague, junior minister Jennifer McCann," he said.
"The motion is a disgrace."
The SDLP supported the DUP motion.
SDLP Assembly member Alex Attwood heavily criticised Sinn Féin's defence of Ms McCann.
"This debate was one about cover-up, transparency and accountability," he said.
"This was an opportunity to stand with Máiría Cahill and victims of abuse. No one should have been found wanting. Máiría Cahill deserves no less."

RTÉ News – News Headlines