Wednesday 07 May 2014 11.36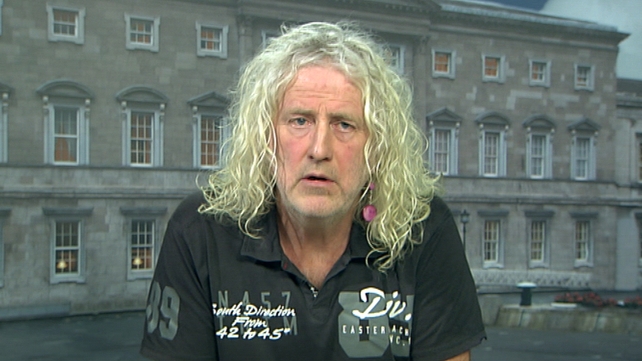 Mick Wallace said he is taking legal advice on the issue
Independent TD Mick Wallace has said the Taoiseach and Labour's continuing defence of Minister for Justice Alan Shatter is undermining their own support among the public.
He was commenting following the release of a report by the Data Protection Commissioner, which found Minister Shatter broke the law by disclosing personal information about the deputy.
Mr Wallace said he believed the public at large had lost confidence in the minister, and the longer Enda Kenny stood by him the more confidence would dissipate from the Taoiseach.
He also said he believed every time the Taoiseach stood by Minister Shatter he was losing support within his own ranks.
He said both Mr Kenny and Tánaiste Eamon Gilmore had been circling the wagons for a good while in relation to Minister Shatter.
Deputy Wallace said he was getting legal advice about what to do in light of the ruling.
Asked about the potential cost to the taxpayer if he did pursue legal action and lose, due to his debts as a result of unpaid taxes, he there were a number of legal people who had offered their services for free, so that if he did go to court it would not be at the expense of the taxpayer.
TOP STORIES

RTÉ News – News Headlines