Wednesday 12 February 2014 11.53
1 of 2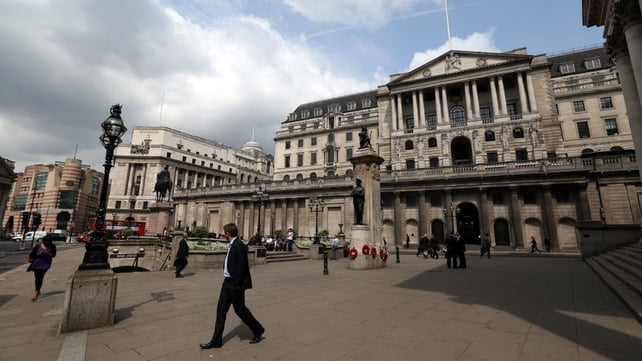 Bank of England issues new guidance which aims to reassure consumers over the cost of borrowing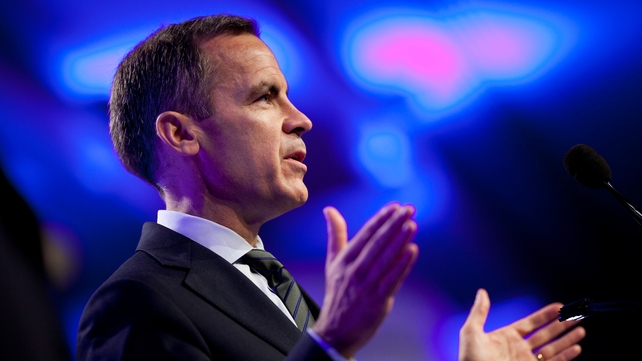 Bank of England Governor Mark Carney says that forward guidance is working
The Bank of England hinted today that interest rates may need to rise in just over a year after it sharply revised up its forecasts for UK economic growth over the next three years.
It also announced an update to its "forward guidance" policy laying out the likely path for rate changes.
It said it will focus on a range of measures of the spare capacity, or slack, in Britain's economy.
The Bank of England said interest rate increases in line with current market expectations seemed consistent with keeping inflation close to its 2% target. It added that markets priced in a first rate rise in the second quarter of 2015.
It stressed that any interest rate rises would be gradual, and that the ultimate level of British interest rates was likely to end up well below the 5% average before the financial crisis.
The Bank's governor, Mark Carney, defended its decision to adopt a forward guidance plan last year, even though the first version was quickly overtaken by a fast fall in the unemployment rate to which the pledge of low rates was linked.
"Forward guidance is working," Carney told a news conference. 
"Expected interest rates have remained low even as the economy has recovered strongly, uncertainty about interest rates has fallen, and most importantly, UK businesses have understood the message," he added.
The Bank of England was forced into making a new statement on when and how it intends to raise interest rates by the unexpectedly sharp fall in unemployment since Carney made his first stab at forward guidance in August.
Shortly after arriving from his native Canada, Carney persuaded the other eight BoE policymakers to make an unprecedented pledge to keep rates on hold until unemployment fell to 7%. The Bank said at the time that would take three years.
Barely six months later, unemployment stands at 7.1%, and the Bank of England forecasts it hit 7% in the three months to January and will sink further to 6.5% by early next year.
Carney said the BoE would now monitor a broad range of indicators including unemployment, business surveys and the number of hours worked as it weighs up the need for an increase in interest rates.
Britain's economy has grown at an annualised rate of 3% since August. But output is still 2% below its 2008 peak, unlike many other advanced economies, which have more than made up the damage caused by the financial crisis.
The Bank of England revised up its growth forecast for 2014 to 3.4% from 2.8%, a more bullish forecast than most other economists, and one which the bank said was due in part to its belief that the Office for National Statistics had underestimated fourth-quarter gross domestic product growth.
The bank said room remains for more growth without stoking inflation, despite a record number of people in work and business surveys that show bottlenecks in factories.
Inflation has fallen unexpectedly rapidly to its 2% target and the BoE said it expected it to dip further to 1.7% by March, before hovering close to 2% for the next couple of years.
However, the bank said it was now more pessimistic on the outlook for British productivity than three months ago, as it had failed to keep up with rises in output.
Today's statement of guidance closely follows previous Bank of England statements of the outlook for monetary policy, and does not tie policy to a specific range of economic indicators as some analysts had expected.
Two weeks ago, after the latest fall in the unemployment rate, Carney stressed the economic recovery had some way to run before it would be time to start raising rates from their current 0.5%. He also said any rise would be gradual.
New Federal Reserve Chair Janet Yellen said yesterday that she intended to reduce the stimulus that the Fed is pumping into the US economy, but the recovery in the country's labour market was far from complete.
TOP STORIES

RTÉ News – Business Headlines