Monday 03 February 2014 07.04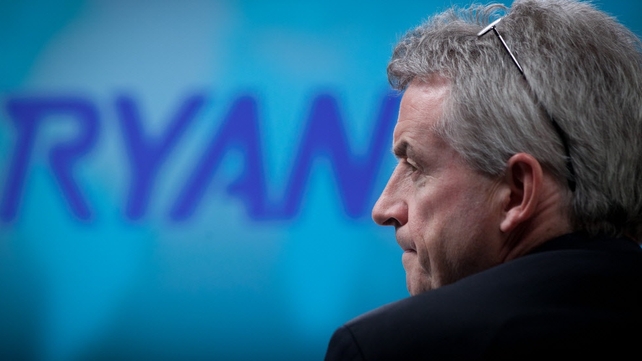 Michael O'Leary said the loss was entirely due to a 9% fall in average fares and weaker sterling
Ryanair has reported a loss of 35 million euro for the months of October, November and December, in line with analysts' and the airline's own forecasts.
It says that over the three month period, its third financial quarter, traffic grew by 6% to 18 million passengers.
Revenue per passenger was 6% lower.
This is because strong growth in ancillary revenue – that's passengers paying for extras like priority boarding and in-flight purchases – offset a 9% fall in fares.  
Chief executive Michael O'Leary, who's making himself less visible in the airline's new drive to be "kinder" and "gentler", said the loss was entirely due to a 9% fall in average fares and weaker sterling.
He said Ryanair responded to the weaker fares with seat promotions, which resulted in the 6% passenger growth.
He said ancillary revenues grew by 13%, significantly faster than traffic growth due to strong customer uptake of reserved seating, priority boarding, and higher credit card fees.  
Ryanair's left its full year profit guidance at about €510 million.
TOP STORIES

RTÉ News – Business Headlines