1 of 2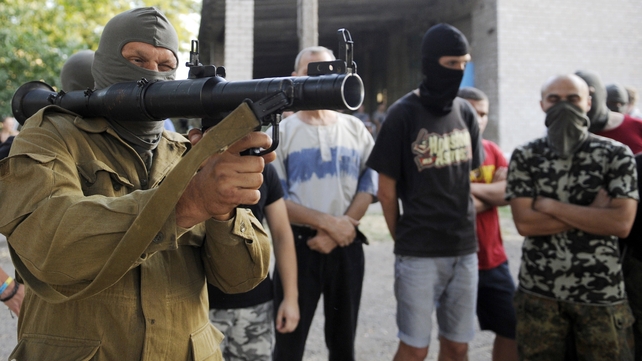 Ukrainian servicemen from the Azov Battalion train volunteers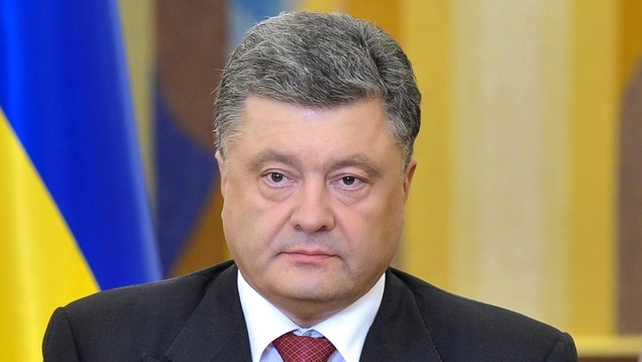 Petro Poroshenko will meet key NATO allies at a summit in Wales
British Prime Minister David Cameron has said pressure would ramp up on Russia if it did not curtail its actions in Ukraine, which he described as unacceptable.
Speaking ahead of a two-day NATO summit in Wales, Cameron told BBC television that sanctions imposed against Russia had already had an effect.
"We need to be absolutely clear that what is happening here is unacceptable, Russian troops on Ukrainian soil," he said.
"And Britain, with others, has pushed and achieved a whole set of waves of sanctions.
"What Russia needs to understand is if they continue with this approach in Ukraine, this pressure will be ramped up." 
Attendees will include US President Barak Obama, German Chancellor Angela Merkel and French President Francois Hollande. 
It is expected the meeting will be dominated by recent overt Russian military support for separatists in Eastern Ukraine, and the possibility of a viable ceasefire in the region.
Minister for Defence Simon Coveney will attend some of the meetings today related to Ireland's participation in the Partnership for Peace.
Even though Moscow continues to maintain that its forces do not operate on Ukraine, President Vladimir Putin is under increasing diplomatic pressure with France announcing just yesterday it would not deliver two advanced helicopter assault ships to Russia.
NATO leaders intend on showing a clear signal of support for Ukraine's sovereignty at today's meeting – hoping that this international show of unity will pressurise Russia into de-escalating the situation.
While there had been initial hopes that a phone conversations between Mr Poroshenko and Mr Putin yesterday could pave the way for a permanent ceasefire – subsequent briefings from Moscow and Kiev would suggest this is unlikely in the short term.
Mr Coveney will be focused on attending a meeting of Defence Ministers associated with the Partnership for Peace as well as Irish Defence Force participation in operations in Afghanistan.

RTÉ News – News Headlines