Tuesday 04 March 2014 07.13
1 of 2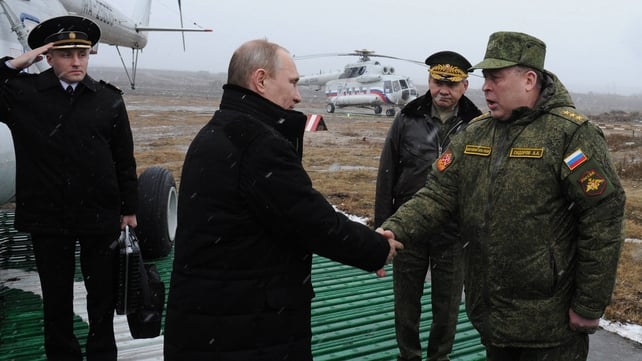 Vladimir Putin shakes hands with Commander of the Western Military District Anatoly Sidorov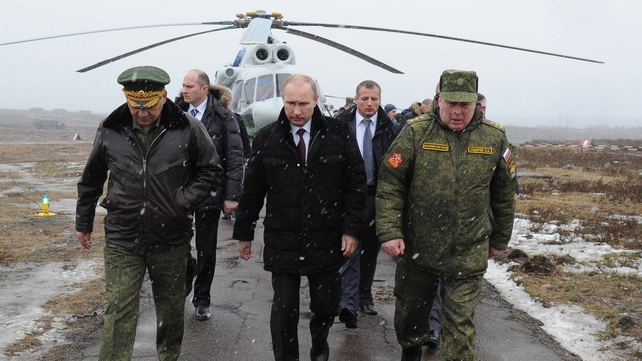 Mr Putin arrives at the Kirillovsky military testing ground
Russian President Vladimir Putin this morning told troops to return to their permanent bases after calling a snap drill to check their battle-readiness last week.
Read live updates on the situation in Ukraine in our blog
"The commander-in-chief President Vladimir Putin gave the order to the troops and units taking part in military exercises to return to their permanent bases," Mr Putin's spokesman Dmitry Peskov told Russian news agencies.
On 26 February, Mr Putin ordered snap combat readiness drills involving thousands of troops, in what was ostensibly a routine exercise. 
The drill involved army, navy and airforce troops based in the central and western military districts, a vast territory that includes regions bordering Ukraine but also extending to the Arctic.
It did not include any regions beyond Russia's borders such as Crimea, the Ukrainian Black Sea region which has become a flashpoint in the standoff between Russia and Ukraine's new authorities after the ousting of president Viktor Yanukovych.
Russian Defence Minister Sergei Shoigu had said that the drill would include military exercises "on Russia's borders with other countries, including Ukraine".
The drill, which was initially announced to finish on Monday, came shortly before Russian security forces began operating covertly in Crimea and Mr Putin gained permission from senators for military intervention.  
Meanwhile, Tánaiste and Minister for Foreign Affairs Eamon Gilmore has summoned the Russian Ambassador to Ireland to a meeting in Dublin this afternoon.
The Tánaiste said he will be expressing Ireland's condemnation and deep concern at Russia's actions in Crimea.
Mr Gilmore said the EU wants to see a peaceful solution to the current crisis.
However, he warned that if Russian authorities do not de-escalate the situation, the EU will take consequential action.
TOP STORIES

RTÉ News – News Headlines