Tuesday 28 January 2014 13.09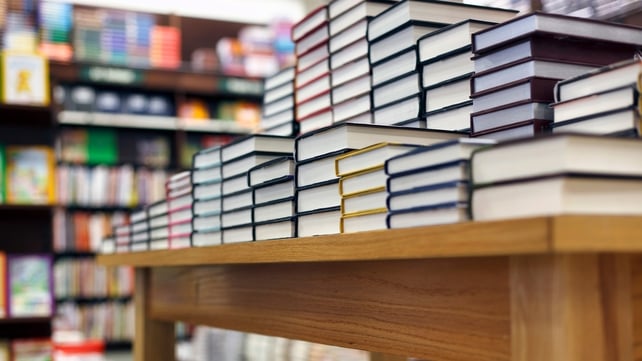 Sales of books and stationery up 4.2% in December
New figures from the Central Statistics Office show that the volume of retail sales rose by 0.6% in December when compared with November.
On an annual basis, retail sales rose by 3%, the CSO said. 
The increases were better than expected by analysts and marked the highest level of sales in both volume and value terms in five years.
When car sales are excluded, the CSO said that the volume of retail sales rose by 1.3% in December from November, while they grew by 3% on an annual basis.
The economy is showing signs of life after growing more than twice as fast as expected in the third quarter, and retail spending tentatively recovered in the second half of 2013 after a disappointing start to the year. 
Today's figures show that the biggest monthly increases were seen in the sale of books, newspapers and stationary, which rose by 4.2%.
Sales of pharmaceuticals, medical and cosmetic articles increased by 3.8%, while furniture and lighting sales grew by 3.4%.
Sales of clothing and footwear fell by 1.1% and fuel sales decreased by 0.1% in December compared to November.
The statistics also show that the value of retail sales rose by 0.5% in December from the previous month, with the value of sales up 1.1% on an annual basis.
When car sales are excluded, there was a monthly increase of 0.9% and an annual rise of 0.9%.
Retail Ireland wants to see online sales included in data
Commenting on today's figures, Retail Ireland director Stephen Lynam noted a "welcome" increase in sales in supermarkets, fuel stations and clothes stores. He also said there was a large increase in the sales of furniture and lighting, perhaps reflecting pent up demand for home improvements.
But he said he is concerned that the numbers do not properly capture online sales, which are growing all the time. 
"It is vital that steps are taken to ensure the online spend of Irish consumers is properly recorded, so that retailers here can plan for the future," Mr Lynam said.
Merrion economist Alan McQuaid noted that there is still no consistent pattern as regards retail sales, with personal spending remaining "quite erratic" on a monthly basis. 
The economist said the main factors which continued to hit consumer demand has been the continued decline in real disposable incomes, and the increasing tax burden.
"Still, we remain optimistic that buoyed by an improving labour market, consumer spending will this year for the first time since 2010 make a positive contribution to GDP growth," he added.
He said that anecdotal evidence suggests the post-Christmas sales were quite robust and new car sales in the first half of January were up almost 40% on the same period last year.
Davy economist Conall MacCoille said the December sales appear to have been far better than anecdotal evidence of mixed Christmas trading had suggested.
But he cautioned that although retail sales appear to have found a turning point, it will be some time before many retailers and households can "tangibly" feel the recovery.
Mr Mac Coille said that jobs growth and a slightly lower savings ratio appeared to be the key factors behind the small pick-up in retail sales in 2013. He said that the CSO figures provided further evidence that the Irish economy has reached a turning point.
TOP STORIES

RTÉ News – Business Headlines