Wednesday 25 June 2014 18.10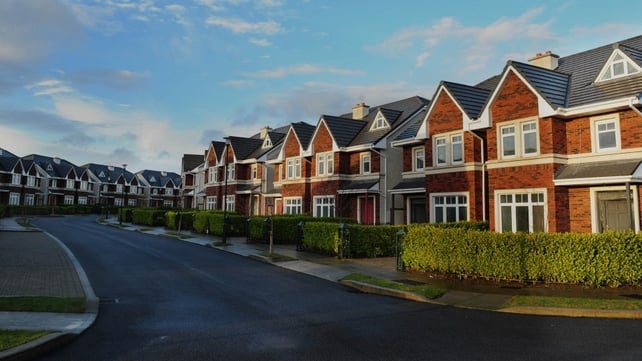 The price of homes outside of Dublin rose by 0.6% in May from April, while Dublin prices grew by 4.2%
The price of homes nationwide rose by 2.3% in May, new figures from the Central Statistics Office show. This compares with an increase of 1.4% in April.
The CSO said that in the year to May, residential property prices rose by 10.6%.
Dublin residential property prices – including both houses and apartments – increased by 4.2% in May and were 22.4% higher than a year ago. This was their fastest appreciation since the peak of the property boom in early 2007.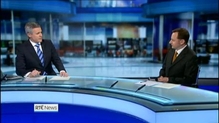 RELATED AUDIO & VIDEO
The price of homes in the rest of the country rose by 0.6% last month and are up 1.8% on an annual basis.
Despite the recent increases, the CSO said that residential property prices in Dublin are still 44% lower than their highest level in early 2007.
The price of residential property in the rest of Ireland is 47% off the peaks reached in 2007.
Today's figures show that Dublin house prices rose by 4.4% in the month and were 22.4% higher than this time last year. 
Dublin apartment prices are 19.5% higher in May 2014 compared to May 2013. But the CSO noted that the apartment sales are subject to volatility due to low volumes. 
Commenting on today's figures, Davy economist Conall MacCoille said that rising house prices clearly reflect the lack of supply in the market.
The economist said that transactions in the first quarter of the year represented around 1.5% of the housing stock, suggesting that the average property changes hands around once every 70 years. 
He also noted that the pick-up in house price inflation has not been driven by mortgage lending as cash buyers continue to account for over 50% of transactions in the market. There are unlikely to be a sustainable source of demand over the longer term, he adds.
"Ultimately, we would expect regulatory authorities to take action to ensure that house price inflation and mortgage lending are anchored by earnings growth and affordability," the economist said.
TOP STORIES

RTÉ News – Business Headlines