Thursday 01 May 2014 15.25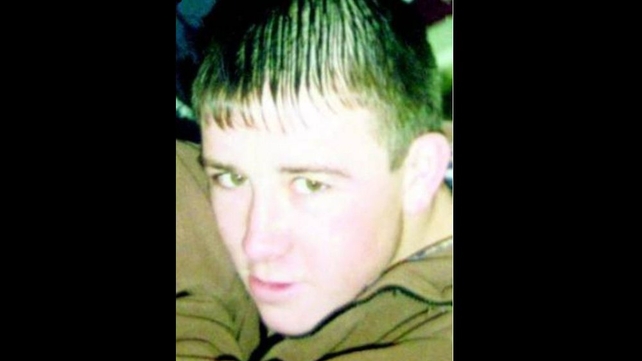 Gary Douch was beaten to death in his basement cell in Mountjoy Prison in 2006
The report of the Commission of Investigation into the killing of a 20-year-old man in Mountjoy Prison eight years ago has concluded his death was avoidable and should not have happened.
Gary Douch died after he was beaten to death in a basement cell in front of five other inmates who were too scared to intervene or alert prison staff in the early hours of 1 August 2006.
The report strongly criticised the Irish Prison Service and the authorities at Mountjoy and Cloverhill prisons.
It also highlights systemic and management failures on the part of the prison and psychiatric services and prison overcrowding as a factor in Douch's death.
Senior Counsel Gráinne McMurrow, who conducted the investigation into the killing, today described his death as a watershed moment which brought huge changes for the better to the prison system.
She said she hopes his family can now find closure and that Gary can rest in peace in the knowledge that his death brought huge changes for the better in how prisoners are cared for in the prison system.
Minister for Justice Alan Shatter apologised to the Douch family on behalf of the State. 
The Director of the Prison Service has also apologised and accepted the Commission's recommendations.
Gary Douch was afraid of being attacked in another wing of Mountjoy jail so he was transferred to a cell in the basement with Stephen Egan and six other inmates.
He died after Egan beat, stamped on and kicked him in front of the other five prisoners.
His unconscious body was found by prison officers at 6.50am the following morning.  
He was pronounced dead at the Mater Hospital at 7.35am after attempts to revive him failed.
Egan had psychiatric problems but had been transferred from the Central Mental Hospital to Cloverkill prison and then to Mountjoy.
He is currently serving life in prison for manslaughter with diminished responsibility.
The report also found prison overcrowding was a factor and made a number of recommendations in relation to the Forensic Mental Health Service.
In a statement, Mr Shatter said: "The Commission of Investigation's conclusion is clear – his (Gary Douch) death was avoidable and should not have happened.  
"It is only right that I apologise on behalf of the State and Irish Prison Service to the family of Gary Douch.
"I hope this report helps to clarify for them what happened that night, what should have been avoided, and what can be learnt to ensure there is no possibility of this happening again."
TOP STORIES

RTÉ News – News Headlines