Friday 28 February 2014 20.38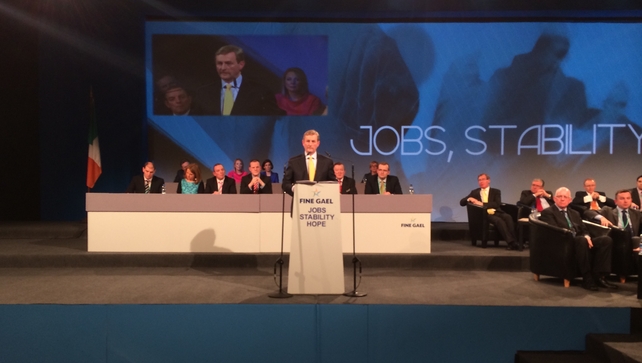 Enda Kenny defended his Government's progress in health reform
Taoiseach Enda Kenny had said today's report on the deaths in Midland Regional Hospital in Portlaoise made for grim reading and no family should have to fight for truth in our health system. 
In his opening address to the Fine Gael Ard Fheis, Mr Kenny said all 11 recommendations in the report have been accepted and are being implemented from today.
He conveyed his sympathy to the families and also praised Minister for Health James Reilly's swift action on the matter.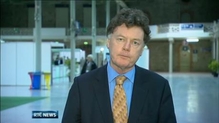 RELATED AUDIO & VIDEO
Mr Kenny said he wanted to ensure that Ireland continued to be recognised as one of the safest countries in the world in which to give birth.
The Taoiseach defended his Government's progress in health reform, saying hospital waiting lists and the numbers on trolleys in emergency departments had reduced. 
He said universal health insurance would be introduced in 2019 – prompting the biggest ever public consultation in the history of our health service.
The Fine Gael Ard Fheis opened in Dublin this evening with a session devoted to reform of the health service.
Tomorrow delegates will discuss the economy, local government, and security issues.
With local and European elections on the horizon this is an important showcase for the main Government party.
After Taoiseach Enda Kenny's opening address this evening the first session will be devoted to Minister for Health James Reilly's plans for universal health insurance.
There are suggestions of tensions between the Minister and the Department of Finance over the cost of the scheme.
Mr Kenny closes proceedings on Saturday evening with the traditional leader's address. 
TOP STORIES

RTÉ News – News Headlines