Wednesday 02 April 2014 08.40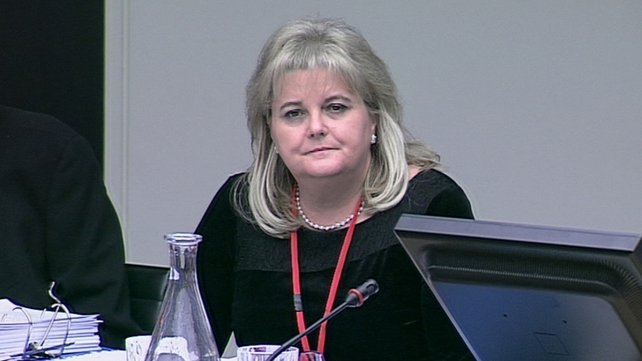 Angela Kerins appeared before the Public Accounts Committee in February
Rehab Chief Executive Angela Kerins has retired.
The announcement follows controversy over the level of salaries paid in the disability support group and low profits over its charity lotteries.
Rehab confirmed in February that Ms Kerins was paid an annual salary of €240,000 with a 6% payment towards her Defined Contribution Pension.
She also has use of a company car for which she pays Benefit in Kind tax.
Ms Kerins has a notice period to work out and no decision has yet been taken on whether she will appear before the Dáil Public Account Committee with other Rehab officials again.
She told the PAC in February that Rehab is not a State-run organisation and its staff are not public servants.
Ms Kerins also said her contract can provide a bonus of up to 30%-35% of her salary but she has never received that.
TOP STORIES

RTÉ News – News Headlines