Thursday 23 January 2014 12.30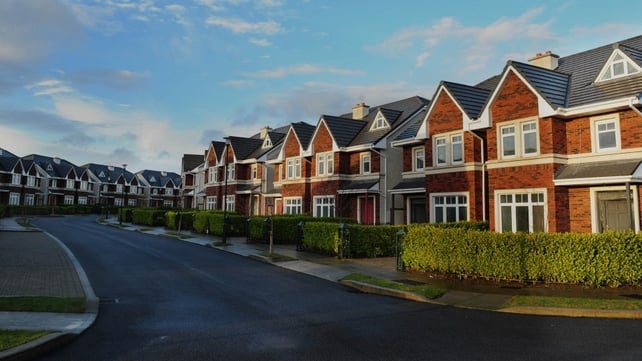 Property prices outside of Dublin rose by 0.1% in December, but were down 0.4% in the year
Property prices rose nationally by 6.4% in the year to December according to the CSO.
That compares to an annual growth rate of 5.6% in the year to November.
Residential property prices continued to increase in Dublin where they recorded a 0.3% increase in the month, but the rate of increase is slowing.
On an annual basis, property prices in the capital were up by 15.7%.
Property prices outside of Dublin rose by 0.1% in December, but were down 0.4% in the year.
Breakdown of house and apartment prices
Dublin house prices grew by 0.1% in the month and were 15.3% higher compared to a year earlier.
Apartment prices in the capital were 20.8% higher when compared with the same month of 2012, but these figures are based on low levels of observed transactions.
 
Residential property prices in Dublin are now just over 49% lower than at their highest level in February 2007.  
The fall in the price of residential properties in the Rest of Ireland is somewhat lower at 46.8%.
Overall, the national index is 46.4% lower than its highest level in 2007.
Philip O'Sullivan, chief economist with Investec said the latest index pointed to a continued divergence between Dublin and the rest of the country.
He said while prices outside of the capital do appear to be at or approaching stabilisation stage, he believes that they will continue to lag performance in the capital for some time to come.
Conall MacCoille, chief economist with Davy pointed out that the rate of property price inflation was at its highest level since July 2007.
He believes annual house price inflation will likely accelerate to 10% in the coming months as price declines in early 2013 fall out of the annual comparison.
"Voluntary sales and repossessions of Irish properties look set to rise from exceptionally low levels given the extent of non-performing loans," Conall MacCoille said.
"Many mortgage loans, however, may be brought back to performance without resorting to repossession. Also, the growing gap between mortgage approvals and actual mortgage lending suggests there is latent demand to absorb greater supply from repossessions and voluntary sales," he added.
TOP STORIES

RTÉ News – Business Headlines