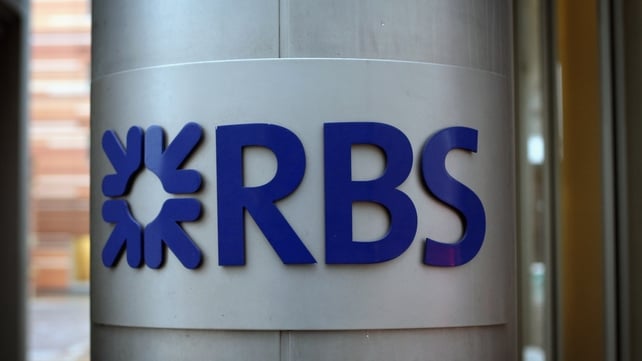 Edinburgh-based RBS was one of five banks that said it would move headquarters to England if Scots had voted for independence
Royal Bank of Scotland said it had scrapped plans to move its registered office to England after Scots voted to remain part of the UK. 
Edinburgh-based RBS was one of five lenders that last week said it would move headquarters or operations to England if Scots had voted for independence. 
"The announcement we made about moving our registered head office to England was part of a contingency plan to ensure certainty and stability for our customers, staff and shareholders should there be a 'yes' vote".
That contingency plan is no longer required," a spokesman for the bank said shortly after the referendum results. 
Three of Scotland's other biggest financial firms – Lloyds Banking Group, Clydesdale Bank and insurer Standard Life – said they were proud of their Scottish roots but did not rule out a move. 
Analysts had said some Scottish firms could move to England even if Scots voted 'no' to independence, to align firms with the location of the Bank of England and remove uncertainty about where they are based. 
Shares in all Scottish financial firms jumped in relief in early trade. 
A vote for independence would have raised immediate questions over what currency Scotland would use and its position within the European Union. 
RBS was the biggest gainer on the European banking index, up over 4%, while Lloyds was 2.8% higher and TSB 3.7% stronger. Standard Life was trading 1.6% higher. 
British Prime Minister David Cameron said Scottish independence was now off the table "for a generation" but he is has promised to grant Scotland, which already had its own parliament, powers over tax and spending. 
Standard Life said further constitutional change was very likely following the referendum. 
"We will consider the implications of any changes for our customers and other stakeholders in our business to ensure their interests are represented and protected," the insurer said in a statement. 
Lloyds said it would keep a "significant presence" in Scotland and was focused on supporting lending to home buyers and companies there. 
National Australia Bank, which owns Clydesdale in Scotland, said it remained fully committed to its operations there.
Meanwhile, Royal Dutch Shell CEO Ben van Beurden today welcomed Scotland's vote against independence. 
"Shell welcomes the decision by the people of Scotland to remain within the UK, which reduces the operating uncertainty for businesses based in Scotland," van Beurden said in a statement.
"Shell will continue to work closely with both the UK and Scottish governments to help the industry deliver vital energy supplies through investment in the UK's oil and gas resources. We look forward to continuing our proud association with Scotland," he added.

RTÉ News – Business Headlines