Monday 07 April 2014 18.07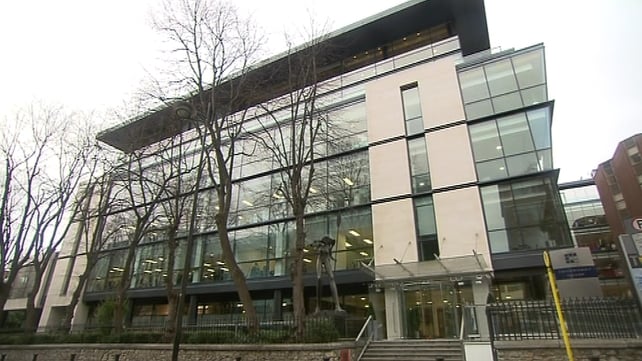 The ECB says the Government's moves raises concerns, though EU treaties were generally respected
The liquidation of IBRC, and the subsequent replacement of the Anglo promissory note with long-term Government bonds, raises serious monetary financing concerns, according to the European Central Bank.
However, in its annual report, the authority says the issues raised could be mitigated to some extent by Central Bank bond sales tied to the debt swap.
The ECB also finds that the provisions of European Union treaty articles 123 and 124, which ban monetary financing of governments by the ECB, were "in general respected" by the State.
The ECB last year approved a plan that allowed the Government to stretch out the cost of bailing out Anglo Irish Bank, which would help slice billions off the country's borrowing needs, cut its budget deficit and help it exit the EU/IMF bailout.
As part of the deal, Ireland pledged to issue new bonds worth €25bn, but to slowly drip-feed them into the market via the Central Bank, with a minimum of €500m to be sold by the end of 2014.
The timetable set out when the deal was struck will see the Central Bank of Ireland sell off at least a further €500m of the bonds per year from 2015 to 2018, increasing to €1bn until 2023 and €2bn after 2024.
The disposal strategy was designed to avoid a flood of Irish debt coming on the market on top of regular issuance and the National Treasury Management Agency said last year that this was an important factor for investors in Irish debt.
However, The Irish Times last month reported that the Government was facing pressure to sell the bonds at a faster pace than the timetable originally outlined.
In response to the ECB comments, a spokeswoman for the Central Bank of Ireland said:
"As expected, this exceptional operation has received a lot scrutiny. The overall design of the operation has been designed to allay concerns. The ECB summary, with which the Central Bank is comfortable, reflects this".
TOP STORIES

RTÉ News – Business Headlines