Friday 06 June 2014 06.49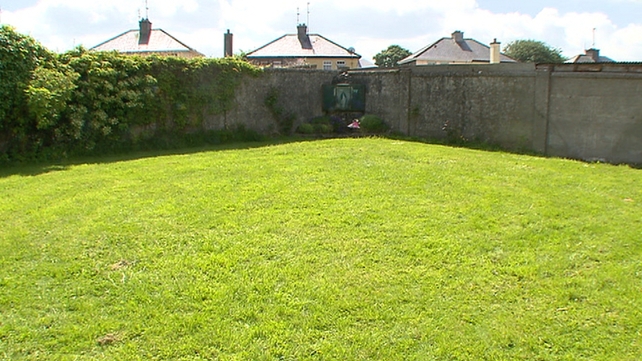 Amnesty International has joined calls for an investigation into the deaths of almost 800 children at the mother-and-baby home
Amnesty International has joined calls for an investigation into the deaths of almost 800 children at a mother-and-baby home in Tuam, Co Galway.  
The human rights organisation said the investigation must consider whether ill-treatment, neglect or other abuses were factors in the deaths.
"A thorough investigation must be carried out into how these children died and if ill-treatment, neglect or other human rights abuses factored into their deaths," said John Dalhuisen, Europe and Central Asia Programme Director.
"We also need to know why these children were not afforded the respect of a proper and dignified burial."
"The Irish Government must not view this and other cases as merely historic and beyond its human rights obligations," he added. 
The human rights organisation added that the Tuam case should not be viewed in isolation, and called on the Government to investigate allegations of ill-treatment of women and children in other homes. 
The Government is gathering information through an inter-departmental group to decide how to proceed on the case.  
Yesterday, Taoiseach Enda Kenny said he wants to know exactly what the scale of the situation in Tuam is and whether there are similar mass graves at other sites around the country.
Mr Kenny said he asked Minister for Children Charlie Flanagan to draw together a number of officials to see what was involved and whether it was an isolated incident.
He said a decision would then be taken in terms of what was the best thing to do to deal with "yet another element of our country's past".
He said he understood the situation had been known about since 1972 and there were Dáil records relating to inspections dating back to the 1930s.
Asked whether he thought there should be an independent investigation, he said Mr Flanagan would keep him informed as what would be the best structure to put in place to look at it.
Meanwhile, the Bon Secours Sisters welcomed the Government's announcement of an investigation into what happened at the home in Co Galway, which they ran for 36 years.
The bodies of hundreds of children and babies born to unmarried mothers were buried in unmarked graves at the home between 1925 and 1961.
In a statement, the Bon Secours Sisters said they were shocked and deeply saddened by recent reports about St Mary's Home.
The statement adds that when the home was closed all records were returned to the local authority, and would now be held by the HSE in Co Galway.
The sisters say they are committed to engaging with researcher Catherine Corless and the Graveyard Committee in Tuam which assisted her in exposing the 796 deaths of children in the home.
They also said they would engage with them together with local residents as constructively as possible on the current initiative to erect a plaque and refurbish the entrance to the grave site.
A spokesperson for the Bon Secours Sisters said members of the order would certainly take part in any investigation about the home.
TOP STORIES

RTÉ News – News Headlines