Thursday 08 May 2014 15.08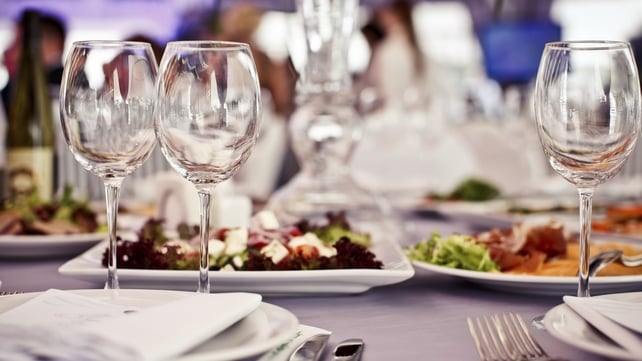 The cost of eating out rose last month as consumer prices increased by 0.3%
New figures from the Central Statistics Office show that prices on average rose by 0.3% in April compared to the same month the previous year.
The increase came on the back of rises in the cost of health and motor insurance premiums and the increased costs associated with the local property tax. 
The cost of eating out also rose last month compared to the same time last year with higher prices reported for drinks and food consumed in pubs, hotels and restaurants.
However, the cost of food fell due to lower prices for vegetable, bread cereals and meat. Prices for clothing and footwear, as well as furniture and furnishings, were also lower due to sales in shops.
The CSO said that consumer prices in April rose by 0.1% from March. This compares to no change the same time last year.
The main reason for the monthly increase was higher prices for airfares and more expensive health insurance premiums.
The cost of housing, water, electricity and other fuels fell due to lower costs of home heating oil and lower mortgage payments, but this was partially offset by higher rents and gas prices, the CSO noted.
Commenting on today's figures, Goodbody economist Juliet Tennent said that inflation continues to track lower as retailers have little pricing power in an environment where consumer spending remains subdued.
Merrion economist Alan McQuaid also said that domestic inflationary pressures in Ireland are likely to remain depressed for some time to come. 
"With the euro remaining strong, pushing down import costs, energy and commodity prices still well behaved and wage pressures limited, inflation should remain quite low for the immediate future. However, we do expect an uptick later in the year, with a strengthening labour market likely prompting a gradual rise in wages," the economist added.  
According to the latest data compiled by the EU statistics agency Eurostat, area-wide inflation stood at 0.7% in April, up from 0.5% in March but still way below the ECB's target of just under 2%.
TOP STORIES

RTÉ News – Business Headlines