Saturday 07 June 2014 07.21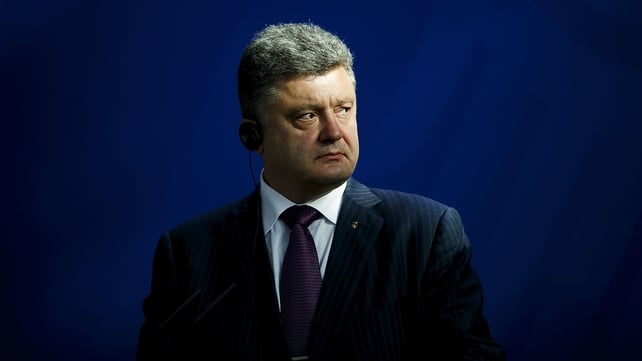 Petro Poroshenko has promised to bridge the east-west divide that has split the country
Petro Poroshenko is to be sworn in this morning as Ukraine's president.
He has received messages of support from the West but is still seeking a strategy to deal with Russia's Vladimir Putin, who opposes Kiev's military drive against pro-Russian separatists.
Government forces are almost certain to be fighting rebel fighters in the east even as Mr Poroshenko takes the oath of office and delivers his inaugural speech.
Kiev began an intensified campaign against the rebels the morning after Mr Poroshenko's election on 25 May, and the fighters have fought back, turning parts of the east into a war zone.
The billionaire confectionary magnate, 48, will be Ukraine's fifth president since independence and its first since 1991 to win election with more than half the vote in a single round.
He has promised to bridge the east-west divide that has split the country and thrust it into a battle for its very survival.
Western governments and Russia, locked in a geopolitical fight over Ukraine's future, will be watching for clues on how he intends to handle the eastern rebellions.
Mr Poroshenko says he wants closer relations with Europe.
He won support and encouragement for his policies to stabilise Ukraine when he met US President Barack Obama and European leaders in Poland and France this week.
He also briefly met Mr Putin in France during ceremonies marking the World War II D-Day landings yesterday.
They may have discussed a possible ceasefire with the rebels.
Mr Putin said he welcomed Mr Poroshenko's plans to stop the bloodshed, but said Ukraine must stop its "punitive" military operation.
Russia rejects charges by Kiev and the West that it is actively supporting the rebels in the Russian-speaking east.
The fighting since Mr Poroshenko's election has revealed that many of the rebels are from Russia, with dozens of dead bodies of fighters sent back across the frontier.
In a small sign of a thaw, Moscow is sending its ambassador, who was withdrawn after pro-Russian President Viktor Yanukovych was toppled in February, back to Kiev to attend the swearing in.
Moscow has also begun withdrawing some of the tens of thousands of troops it had massed on the frontier.
TOP STORIES

RTÉ News – News Headlines