Monday 07 July 2014 10.29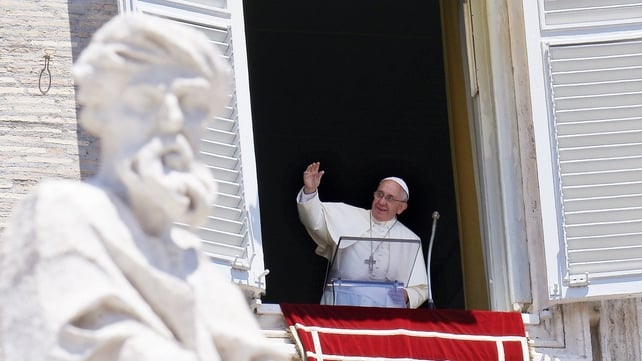 The meetings come in the wake of sharp criticisms of the Holy See by two UN panels
Pope Francis is to meet survivors of clerical child sexual abuse, including two Irish victims, in the Vatican today.
They will be the first such meetings.
They follow sharp exchanges earlier this year between UN panels and the Holy See over the Catholic Church's cover-ups of many abuse scandals.
There has been no official confirmation of today's encounters, but Pope Francis broke with protocol last May by revealing his plans to meet abuse survivors around now.
RTÉ News understands he will be having one-to-one meetings with six unnamed guests: a female and a male survivor each from Ireland, England and Germany.
Ahead of the meetings, he has invited them to his morning Mass, which will be attended by the recently-established Vatican Commission on the Protection of Minors. 
It is understood the survivors will be supported before and after their private meetings with the pope by commission members from their own countries.
Both Irish survivors are being assisted by the campaigner and abuse survivor Marie Collins.
The meetings come in the wake of sharp criticisms of the Holy See by two UN panels, one campaigning against torture, the other promoting children's rights, for its failure over many decades to punish abusive priests and to report their crimes to civil authorities.
TOP STORIES

RTÉ News – News Headlines