1 of 4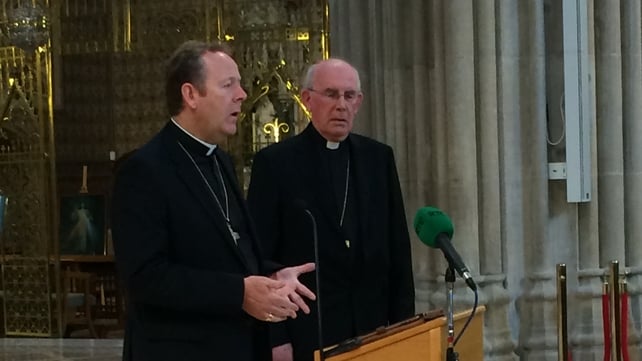 Archbishop Eamon Martin and Cardinal Seán Brady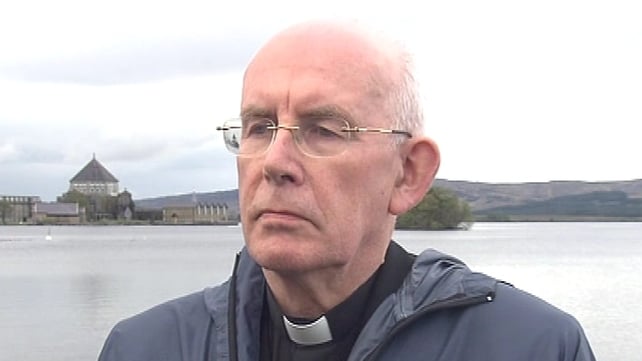 Cardinal Brady resigned from his position on age grounds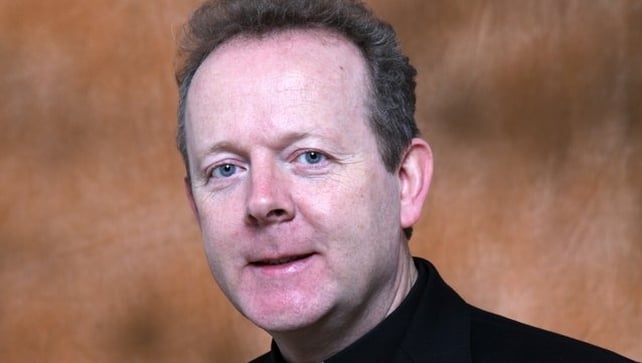 Archbishop Martin becomes the new Primate of All Ireland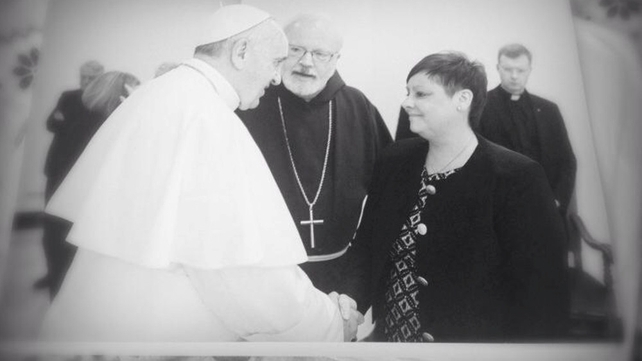 Marie Kane meets Pope Francis in the Vatican in June
The Vatican has confirmed that Pope Francis has accepted the resignation of Seán Brady as Catholic Primate of All Ireland and Archbishop of Armagh.
He is being succeeded by Archbishop Eamon Martin with immediate effect.
Last month, Cardinal Brady offered his resignation to the Pope, as his 75th birthday approached, in accordance with Canon Law.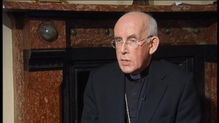 Archbishop Eamon Martin is aged 52 and from the Derry diocese.
He has been lined up as a replacement since his appointment as Coadjutor Archbishop of Armagh in January of last year.
Cardinal Brady was formally installed as Archbishop of Armagh in November 1996, following the retirement of Cardinal Cahal Daly.
His period as Catholic Primate of All Ireland coincided with the church at home and abroad becoming entangled in controversy over the clerical abuse issue.
His actions and inactions, as a priest and later as a cardinal, were part of that saga.
However, it was on his watch that the Catholic Church in Ireland reappraised its responsibilities.
In 2010, Cardinal Brady confirmed he represented the church at meetings when two teenage victims of Fr Brendan Smyth signed an oath of silence about their complaints.
The complaints were being investigated by Cardinal Brady in his capacity as secretary to the Bishop of Kilmore in 1975.
Smyth was one of the country's most notorious child abusers and delays in processing an extradition warrant for him from Northern Ireland caused the collapse of the Fianna Fáil/Labour coalition government.
He is believed to have abused at least 20 children over a 40-year period.
Cardinal Brady was the first Catholic Primate to officially meet Rev Ian Paisley.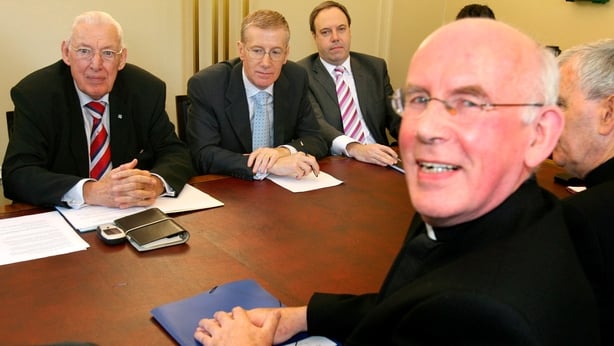 He was an active promoter of the peace process and he encouraged a greater role for the laity in the Catholic Church. 
He will remain working as a priest in the Armagh area and he retains the title of Cardinal.
In a statement, Cardinal Brady said: "I am pleased that Pope Francis has today accepted the resignation which I offered to him on the occasion of my seventy fifth birthday.
"I warmly congratulate Archbishop Eamon Martin who today becomes Archbishop of Armagh, Primate of All Ireland and Coarb Phadraic."
A survivor of clerical child sex abuse who told Pope Francis that Cardinal Brady should stand down has welcomed the Pope's acceptance of the Cardinal's resignation.
Marie Kane was one of six survivors to meet the Pope in the Vatican in June.
She called then for Cardinal Brady to leave office before his resignation had to be offered.
In a message to RTÉ News, Ms Kane said: "Good to hear Seán Brady's letter of resignation (has been) accepted."
Ms Kane was supported in her call by Mark Vincent Healy, the other Irish survivor chosen to meet Pope Francis.

RTÉ News – News Headlines