Thursday 03 April 2014 21.15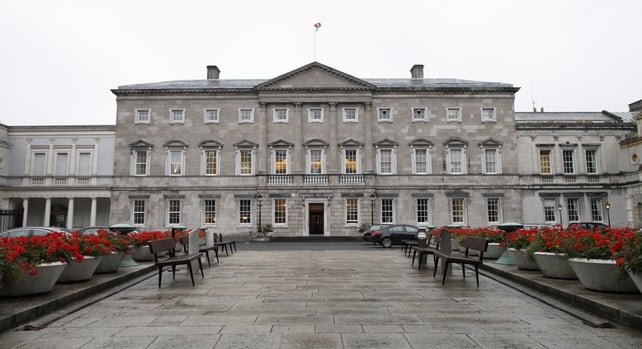 Fine Gael is at 25% down five percentage points on the last poll in the series in December
A new opinion poll has shown a drop in support for both Government parties, with Fine Gael down five percentage points.
The Irish Times/Ipsos MRBI poll also shows gains for Independents and Fianna Fáil, which according to this poll now has the same level of support as Fine Gael.
It follows a week of sustained political pressure on Minister for Justice Alan Shatter and his handling of various garda controversies.
The poll was carried out on Tuesday and Wednesday, which overlapped with Fianna Fáil's motion of no confidence in Minister Shatter.
A thousand people were asked about their voting intentions if a general election was held.
These figures excluded "undecideds" which stood at 29%.
Fine Gael is at 25% down five percentage points on the last poll in the series in December, representing the biggest shift in support in this poll.
Labour is at 8% which is down one point.
Fianna Fáil is at 25%, up three points and it is now at same level of support as Fine Gael, according to the poll.  
Sinn Féin is at 21%, which has not changed and Independents and others are at 21%, a gain of three points.
Turning to party leaders, Taoiseach Enda Kenny is at 30% , a drop of three points, Tánaiste Eamon Gilmore is at 20%, up one.
While the Fiánna Fail leader Micheál Martin gains two points to 31% support.
Sinn Féin's Gerry Adams is the most popular leader at 33%, with a six point increase although his party's support has not changed.
Satisfaction with the Government stands at 22%, down four points, while 71% expressed dissatisfaction up five percentage points.
TOP STORIES

RTÉ News – News Headlines