Tuesday 24 June 2014 16.38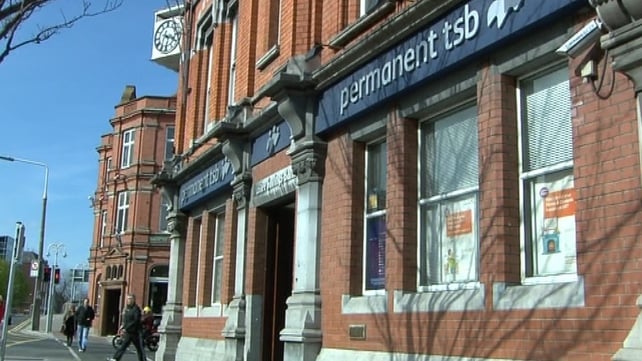 Permanent TSB's two non-core loan books up for sale have a combined face value of about €2.6 billion
Permanent TSB Group Holdings has hired Morgan Stanley to sell its commercial property and sub-prime residential mortgage loan books, according to reports from Bloomberg.
The two non-core loan books have a combined face value of about €2.6 billion.
"Morgan Stanley has been appointed to sell the two portfolios," a bank spokesman said. He declined to comment further on the process. 
The loans are mainly non-performing and are valued at a discount on the lender's balance sheet after bad-debt provisions.
PTSB's chief executive officer, Jeremy Masding, is slimming down Ireland's once largest mortgage lender to show European competition authorities it is viable after a €4 billion state rescue since 2011. 
Firms such as Blackstone Group and Kennedy Wilson Holdings are among an influx of overseas buyers of Irish property as the market recovers from a crash in 2008.
Irish commercial property values have rebounded almost 10% in the year to March, according to Investment Property Databank Ltd. But they still remain 64% below their 2007 peak.
The PTSB chief had said in March that the bank planned to sell its Irish commercial property and sub-prime home loans business this year, before marketing its UK residential mortgage unit. The bank had previously planned to first sell the UK operation, Capital Home Loans, with €6.7 billion of loans.
PTSB had set aside €911m of provisions to absorb bad debts in the €2.1 billion commercial loan book on December 31, according to its annual report.
PTSB's Irish sub-prime unit, Springboard Mortgages, had €466m of loans at the end of 2012, according to its most recent accounts filed with the country's companies office.
It had set aside €147m of loan-loss provisions at the time. Springboard stopped writing business in 2009.
PTSB's 2013 net loss narrowed to €261m from €996m as a one-time gain from winding up a defined-benefit employee pension plan offset an increase in bad-loan impairment charges. The group has said it does not expect to return to profit until 2017.
Both Bank of Ireland and AIB each swung back into profit in the first quarter for the first time since the financial crisis erupted in 2008 as their loan losses fell. 
TOP STORIES

RTÉ News – Business Headlines